Coonara Springs Restaurant in Olinda has reopened after a full refurbishment.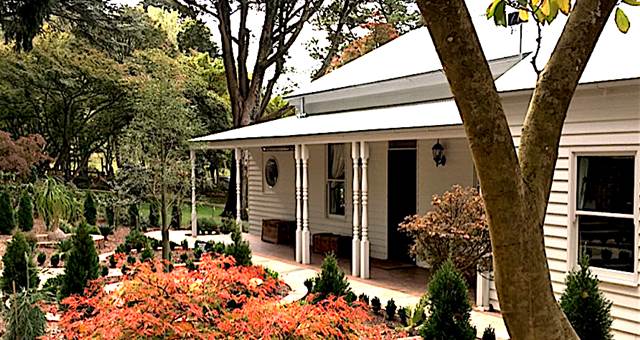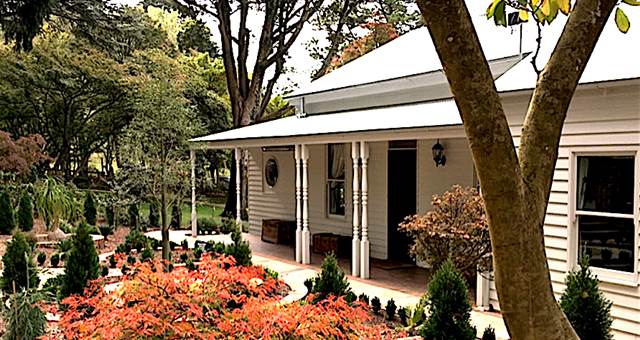 Coonara Springs Restaurant in Olinda has reopened after a full refurbishment.
The historic 1893 property took owners Sally and Adam Whitford three years to restore.
The seven-acre property, complete with a natural spring, overlooks the Silvan Dam and the Yarra Valley.
The restaurant at Coonara Springs offer contemporary Australian cuisine including dishes like slow roasted Aga lamb, quail, chicken terrine, and roasted beetroot with black savourine.
Sally Whitford said, "Over the past three years we have meticulously restored and reimagined the garden property to reflect its fabulous history, to create an inviting, contemporary ambience with Edna Walling inspired intricacies to pay homage to the traditional Victorian weatherboard homestead.
"We are committed to supporting local businesses and landscaper Sam Donald exceeded our expectations in redeveloping the magnificent gardens, complete with a kitchen garden to ensure we harvest fresh seasonal produce," she said.
Much of the history of Coonara is reflected in the décor and artefacts, which include framed original menus from a bygone era.
Historical records reflect the property serving as a significant neutral territory in pre-European settlement times for native Wolworung, Bunurong and Taungurong clans, to nurse their sick and wounded in the healing waters of the natural spring located here.
The Dandenong Forest Village Settlement was established in 1893, when an early selector built the Victorian homestead in anticipation of a glamorous future.
By the early Twentieth Century, the Dandenong Ranges had blossomed as a popular tourist destination for urban dwellers partial to the cooler climate, fresh mountain air and the forests, mountains, creeks and waterfalls the region had to offer.
Australian landscape painter Arthur Streeton and Prime Minister William 'Billy' Hughes were instrumental in creating a chic weekenders destination in the Hills, resulting in two enterprising women, Mrs Faulds and Mrs Hall, opening their Coonara Springs Tea Gardens, thereby setting in motion a tradition of hospitality on the property. Their advertisements reflected the tranquillity, scenic beauty and lilly-of-the-valley growing en masse, with morning and afternoon teas served on the sprawling lawns and glass-enclosed balcony.
Coonara was purchased in the 1940s by the internationally acclaimed American opera singer Grace Angelau, who was food editor for The Argus newspaper, where she used her married name of Hutchinson in her byline.
By the 1960s Mrs Joyce Bankin and her famous scones with homemade jam and clotted cream had become a household name for visitors to the region, whereby her culinary vision resulted in Coonara Springs becoming a popular fine dining restaurant by the 1980s.
Today, Coonara uses the very same Aga Mrs Bankin installed, now lovingly restored, to create memorable dishes in honour of her gourmet menu choices, which included turducken and chestnut soup.
Coonara seats forty people in the main restaurant, and an additional twenty-six in the private dining room suitable for groups, events and conferences.
Coonara Springs is located at 129 Olinda-Monbulk Road, Olinda Vic.