Say hello to Australia's newest hotel brand, St Giles.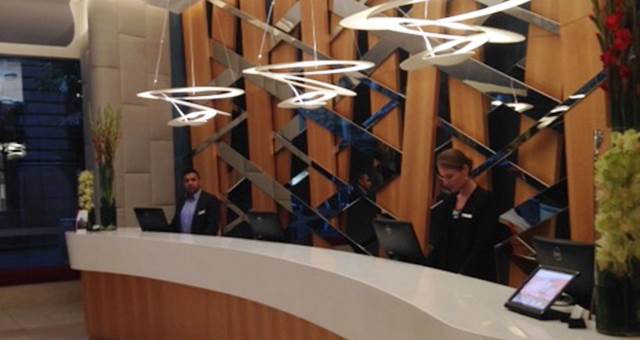 The reception area at the new hotel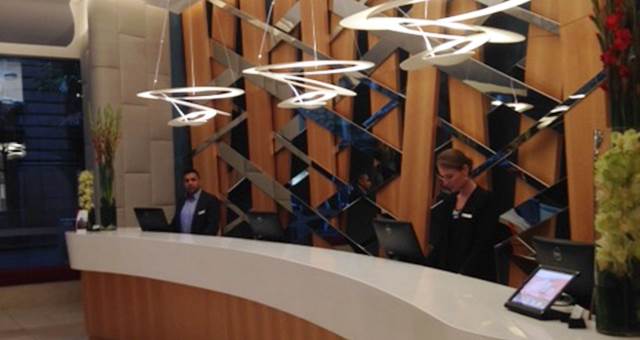 Say hello to Australia's newest hotel brand, St Giles.
Harking from Malaysia, owner Tan Boon Lee secured a former office building directly adjacent to Australia Square and converted it into a 280-room business hotel.
With hotels in London, New York and Kuala Lumpur, The Tank Stream Hotel is Boon Lee's first foray into Australia.
The hotel is named after the location of the property, the site of the tank stream, a freshwater stream that provided water to the early settlers in the Sydney colony.
The new four star property soft-launched in July and officially opened last night with the Le Petit Flot ('the small stream') Restaurant and Deli opening their doors to guests.
The hotel offers an all-inclusive rate that includes mini-bar, WiFi with in-room router, movies on demand and Nespresso machines and T2 teas in all rooms.
The rooms are modestly sized and designed with the business traveller firmly in mind.
The hotel doesn't have a pool, gym or on-site parking but this cost saving is reflected in the reasonable tariff.
In coming months, Le Petit Flot will launch a 'Grab and Go' breakfast offering that will cater to in-house guests, as well as office workers in the nearby buildings.