With its modern interior and outlook over the Nerang River, Helm Bar Surfers is a welcome addition to the Gold Coast's functions and events scene.
On Thursday, June 6 over 500 guests packed into the new venue Helm Bar Surfers to showcase a new event space for the Gold Coast.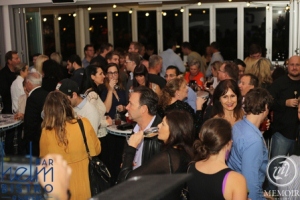 Over 500 guests celebrated the opening of Helm Bar in Surfers Paradise.

The 'Anchors Away' nautical themed night kicked off at 7pm with an impressive selection of wine, beer and Helm's signature jam jar cocktails.
The 'Basil Brush' proved to be a popular choice with the flavours of fresh basil and strawberries.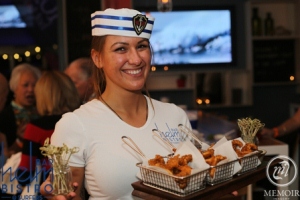 Wait staff dressed in nautical attire and kept guests well fed with a variety of canapes from Helm's menu.
Helm waitresses dressed in nautical attire ferried around a plethora of delectable canapés throughout the evening, showcasing the selection of easy-eating favourites from the Helm Surfers' menu.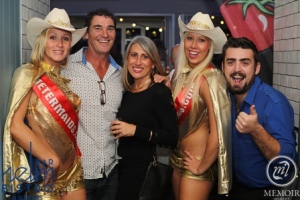 The event saw a mix of traditional Gold Coast flair with a nautical twist.
Highlights included the mini parmesan crusted snapper with baby peas, potato & lemon butter sauce, smoked chicken apple & celery sesame wafer cones with house made mayonnaise, seared Tuna takaki with pickled veg, and salt & pepper squid served in cute wire baskets. To finish, guests were treated to lush fruit platters and chocolate mini cones with white chocolate mousse.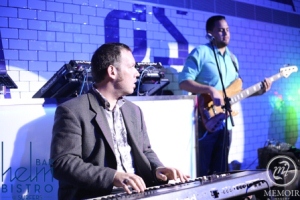 Popular local band the Hanlon Brothers played well into the night, keeping the dance floor going til after 12. Other entertainment included photo walls, a photo booth and an array of themed dress ups – resulting in a huge number of nautical but nice images from the evening!