Now open in Sydney and inspired by the 1920s, Harlem on Central is the latest addition to the Manly bar landscape.
Inspired by the prohibition era speakeasies of the 1920's, Harlem on Central is the latest addition to the Manly bar landscape.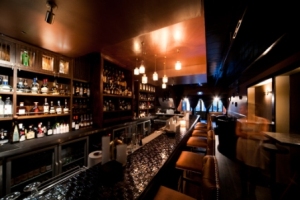 Harlem on Central is now open in the Sydney beach suburb of Manly.
Drawing strongly from the Harlem Renaissance movement, the late night lounge offers hip hop meet the style and the sophistication of uptown Manhattan. Every fixture & fitting at Harlem on Central has been meticulously selected to create a warm & undeniably opulent atmosphere.
Conceived by Kieran Bailey and Adam Clarke, the team behind Manly's iconic Sugar Lounge and Miss Marley's. No stone has been left unturned to create a unique atmosphere. The venue space even includes custom made cabinetry where members can purchase their own spirit locker and keep their favourite tipple under lock and key.
Harlem on Central tips its hat to the spirits of the day, bourbon, cognac and gin served as old school classics with a new world twist. Harlem's relaxed yet knowledgeable bar team serve only the finest spirits complimented by cut crystal glassware and pride themselves on serving rare and hard to find spirits and liqueurs to tempt even the most discerning of drink aficionados.
The menu is a cheeky twist on modern soul food with one eye on authenticity and the other on the healthy Northern beaches lifestyle. Inspired by Cajun, Creole and African American classics.