From drive-in cinemas to mandatory masks, here are the latest updates from centres across Australasia.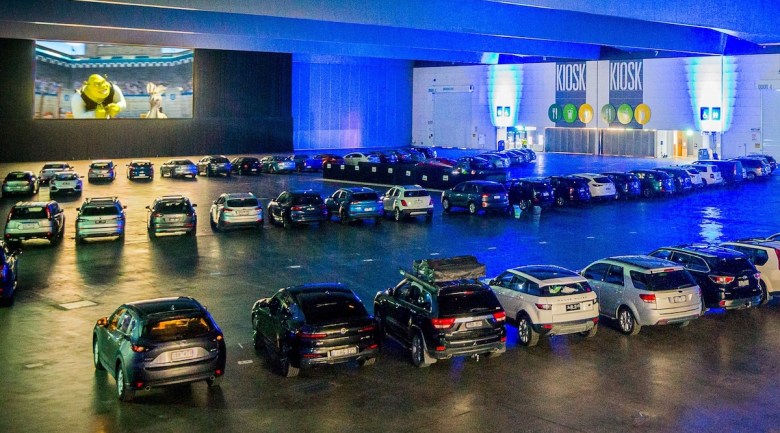 MCEC launched an 'Aussie first' over the Christmas period
Over the Christmas and New Year period, the COVID-19 situation has continually changed, resulting in new rules and restrictions for business events.
Here, we catch up with some of the major venues across Australia and New Zealand to find out what's changed and how they're kicking off the New Year:
ICC Sydney maintains event exemptions, face masks now mandatory
Despite the NSW Government introducing new restrictions for venue capacities, International Convention Centre Sydney (ICC Sydney) continues to hold an exemption to accommodate corporate events and exhibitions.
ICC Sydney has clearance to host corporate events, which includes conferences, meetings, AGMs and awards and gala functions, in its Convention and Exhibition Centres, without a maximum capacity, subject to one person per four square metres.
Additionally, the Aware Super Theatre will continue to operate at 75 per cent capacity, accommodating up to 6,000 patrons for ticketed and seated events.
ICC Sydney CEO Geoff Donaghy said the only major change for the venue is that face masks are now mandatory while indoors.
"We are closely monitoring the situation daily and the low number of new cases, or no cases, across Sydney, Melbourne and Brisbane," he said.
"We are hopeful this positive trend results in the relaxation of border restrictions to enable greater certainty for the business events sector."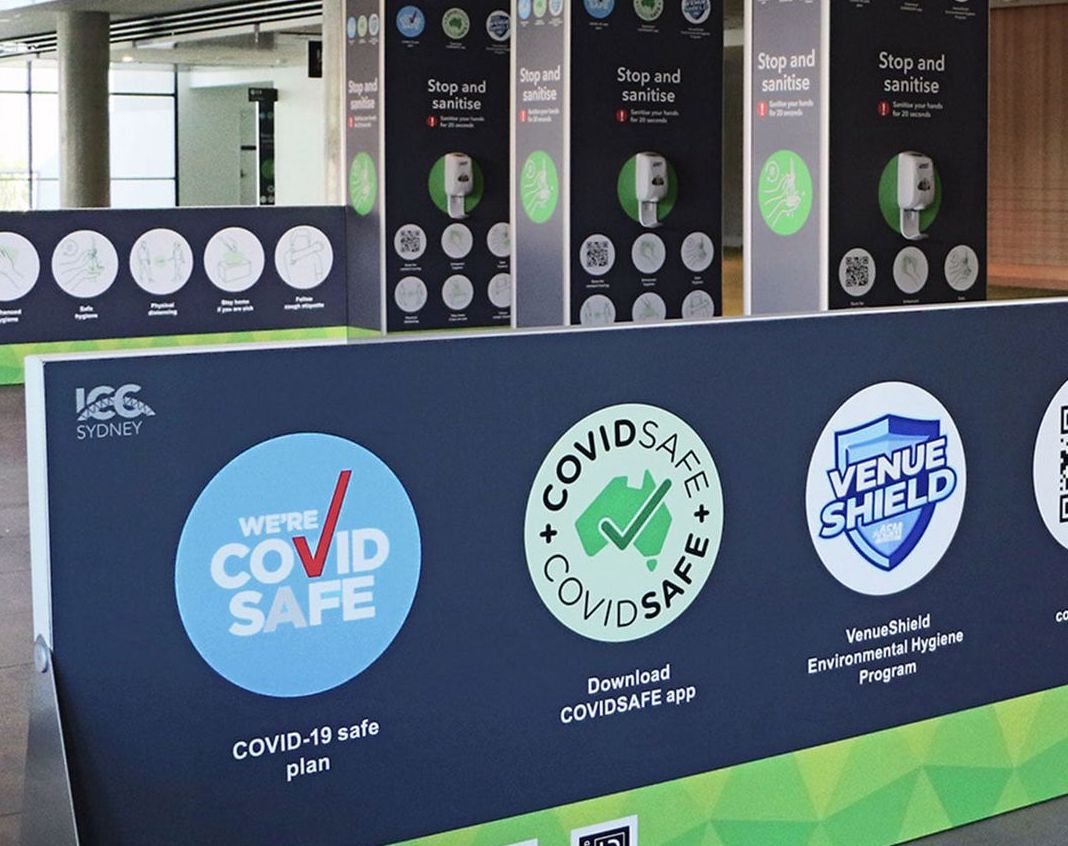 Events go ahead at BCEC
Following a three-day lockdown last weekend, Greater Brisbane is now under a new set of restrictions until 22 January, including the mandatory wearing of masks in some places and a 20-person limit on gatherings in homes.
Business events can still go ahead of any size, subject to the one person per four square metres rule.
During this time, Brisbane Convention and Exhibition Centre (BCEC) will remain open only to those registered to attend an event at the centre, closing its doors to the general public.
BCEC operates under a Site Specific COVID Safe Plan approved by Queensland Health and has also developed Safe Event Guidelines to assist organisers in the planning of their events.
The centre is gearing up for a busy first few months of 2021, with a number of major exhibitions ahead including the Pregnancy, Babies and Children's Expo and The Home Show in February.
MCEC launches an Australian first
In yet another "unconventional" use for the centre, Melbourne Convention and Exhibition Centre (MCEC) launched Australia's first weatherproof and daytime-friendly, drive-in cinema over the school holidays.
In partnership with Village Cinemas, Drive In(Door) Cinema makes use of the venue's expansive exhibition bays, with space for 174 cars per session.
The cinema operates under MCEC's VenueSafe plan to maintain physical distancing and ensure audience safety. Movie buffs can even use their smartphone to order food and drinks from the venue's candy bar menu.
The experience follows a range of "unconventional ideas" that were put forward for utilising MCEC while the centre was out of action, including filming a Hollywood blockbuster and training Guide Dogs.
In the next few weeks, MCEC will launch another highly anticipated attraction, when The Lume Melbourne opens in its new permanent home.
The digital art gallery will kick off in autumn 2021 its inaugural exhibition featuring the works of Vincent Van Gogh.
Te Pae Christchurch prepares for late 2021 opening
Over in New Zealand, Christchurch's upcoming convention centre is gearing up for its highly anticipated opening, now slated for late 2021.
In an update before Christmas, Te Pae Christchurch general manager Ross Steele said due to COVID-19 challenges in the construction industry, the centre's opening date has been delayed.
"There is light at the end of the tunnel however, and we are heading into 2021 with a level of optimism," he said.
"When we open late next year, we will be the first new piece of major business events infrastracture to come online in New Zealand, which will provide opportunities for Christchurch and New Zealand to shine again on the international stage. An historic opportunity we are excited to embrace."