Visitors to the Adelaide Hills will soon have a new place to call home.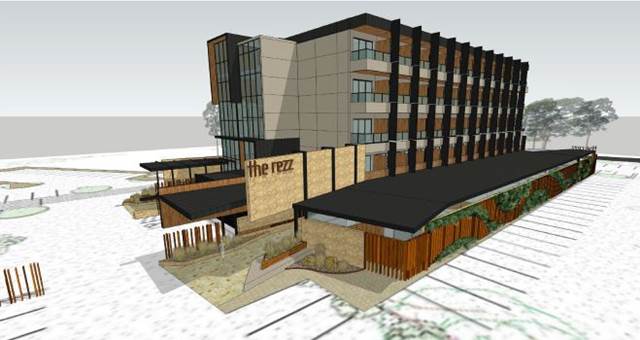 An artist's impression of the new hotel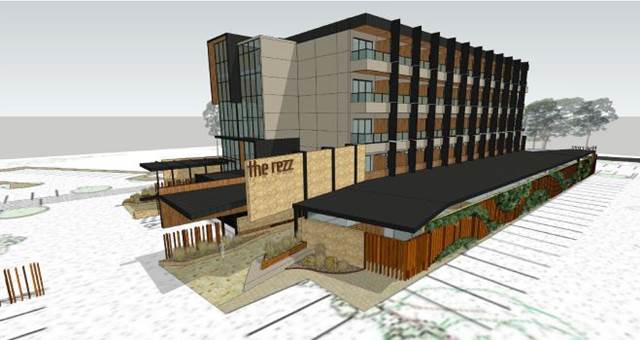 Visitors to the Adelaide Hills will soon have a new place to call home.
South Australia's Rezz Hotel has announced it will be rebuilt from the ground up in 2016 to incorporate 81 accommodation rooms with views over Thorndon Park Reserve and the Black Hill Conservation Park.
Rezz director Richard Hamood said, "When complete Rezz will be the largest venue of its type outside of the Adelaide CBD or the Glenelg area."
In addition to the increased accommodation capacity, the re-built eastern suburbs hotel will also include a family-friendly cafe, an expansive bistro complete with two private dining areas, an  interactive sports bar, a unique sharing bar that will offer tapas-style food and an extensive list of international spirits and a rooftop bar with theatre facilities. The thoughtfully planned spaces are designed to cater for families and friends, as well as functions with a focus on corporate events.
"The cafe will be divided into two zones, one catering for families with access to a play room, TV room, games room and a mini outdoor soccer pitch, while the other side of the cafe will be a more relaxing space where diners can enjoy good food in a casual environment.
"The function space will also be expanded and will cater for up to 300 people, making it ideal for conferences, trade shows and mini-expos," said Hamood.
Along with its conferencing facilities, the hotel's close proximity to many local Adelaide Hills attractions adds to its appeal for corporate customers wanting to incorporate team-building activities and day-trips into their stay.
"The property is just over 10km to the city so it really does offer the best of both worlds – country charm but with all of the amenities and convenience found in city hotels," said Hamood.
The new Rezz offers an exciting, unique opportunity for a forward-thinking hotel group to be involved in the resurrection of this iconic hotel and heralds an exciting step forward for the Adelaide accommodation hotel market, which is currently experiencing record growth. Rezz is actively seeking expressions of interest from accommodation chains, either national or international, who are interested in partnering with Rezz in this exciting venture.