The festive event called for a long table, bright florals and local produce.
Goodwood Restaurant at Optus Stadium
In the spirit of Christmas, property and construction company Schiavello hosted a dinner at Optus Stadium in Perth for 80 of their most loyal clients.
Taking place at Goodwood Restaurant within the stadium, the event called for festive cocktails, local WA produce and stunning riverside views.
Here, the team at Optus Stadium share the highlights from the festive event.
FAST FACTS
Who: Schiavello
What: Christmas dinner
Where: Goodwood Restaurant at Optus Stadium, Perth
When: 6 December 2019
How was Optus Stadium involved in the event?
Schiavello came to Optus Stadium wanting something a little bit different and very special for their client Christmas dinner.
From a venue perspective, there's nothing more gratifying then showing people a function space like the Goodwood, people just don't expect a stadium to have such a high-end and beautifully designed space in it.
Inside, crystal chandeliers and plush velvet curtains balanced the understated glass windows offering ceiling-to-floor views across the Swan River towards the Matagarup Bridge and Perth CBD.
The space had so many synergies with Schiavello's brand and ethos, so it was a match made in heaven!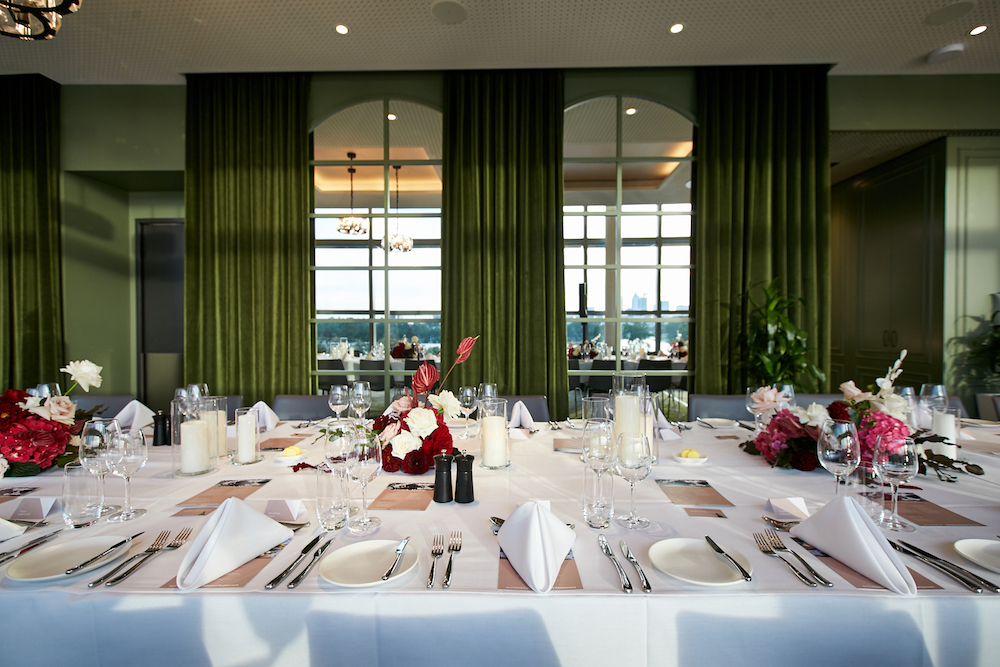 What were the highlights of the event?
The devil was in the detail – everything was perfectly aligned – the long table, the chairs, the corners on the napkins. The event commenced with cocktails – classic espresso martinis and sloe gin fizz – and canapes, including freshly shucked oysters and spoons of house-smoked salmon with wakame.
A bespoke menu was put together using local Western Australian produce and drinks flowed throughout the evening, featuring local beers from Gage Roads and wines from the Margaret River region.
The florals were done by local boutique Poppy's Flowers, and keeping guests entertained throughout the night was string quartert Aquila.
The ambience from the strings harmonised perfectly with the atmosphere of clinking glassware against the flawless backdrop of a classic Perth sunset.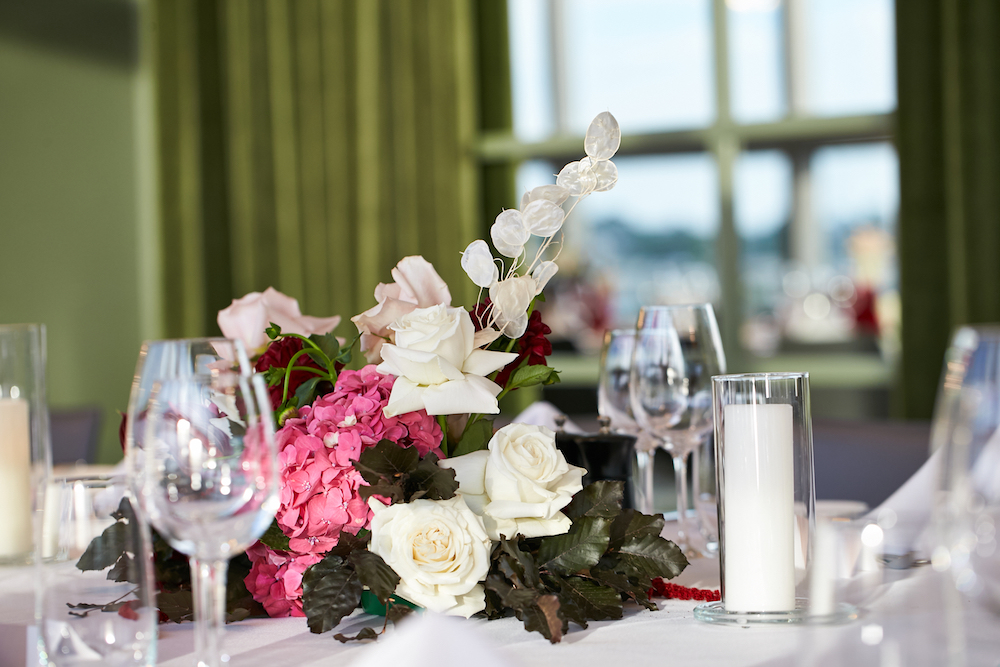 What was the feedback from guests?
Feedback has been nothing but glowing –  the long table was incredible, the food was delicious, staff attention to detail was next level.
Everyone thoroughly enjoyed the event and can't speak highly enough about how the night went. The world's most beautiful stadium delivered the most beautiful long-table event!