Tickets are now on sale for the Australian Business Events Expo's seminar program, to be held at the Sydney Convention & Exhibition Centre on July 22 and 23.
Gwen O'Toole
This year's seminar program will have a heavy focus on future challenges for the sector and practical solutions and ideas to help event planners them overcome those challenges.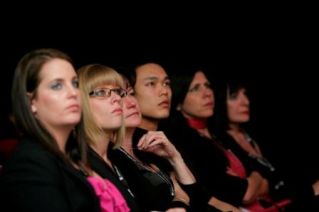 Tickets are now on sale for the ABEE's seminar program
Topics covered in the seminar will include 'Business Communication in a Downturn' with event marketing expert Felicity Zadro, 'Site Selection' with events expert Rob Frank and 'A Storm of Ideas' – how to inject your events with creativity, presented by Jeremy Garling.
"We are very excited about the new seminar program and the success of the show this year," said ABEE event manager, Gabrielle Stephens.
"The team at MEA have put together a brilliant line-up which will be a great asset to the show. With the new look and fresh approach we are taking with the entire event this year, the show will truly reflect the sophisticated industry it was designed to serve."
The ABEE will showcase products, services and destinations from around Australia. The organiers said it has received a huge amount of support from the industry despite a challenging financial climate — proving business events are still a priority for companies who take their marketing seriously.
And for the first time this year, the expo will be co-located next to
RSVP Sydney
, which showcases products and services for corporate parties and special events.
Tickets for talks are $40 per session, with three professional development points awarded to members for each talk they attend.
To view the full program and to purchase tickets, or to register to attend the expo,
click here.