That's right, live events are happening – come and join us!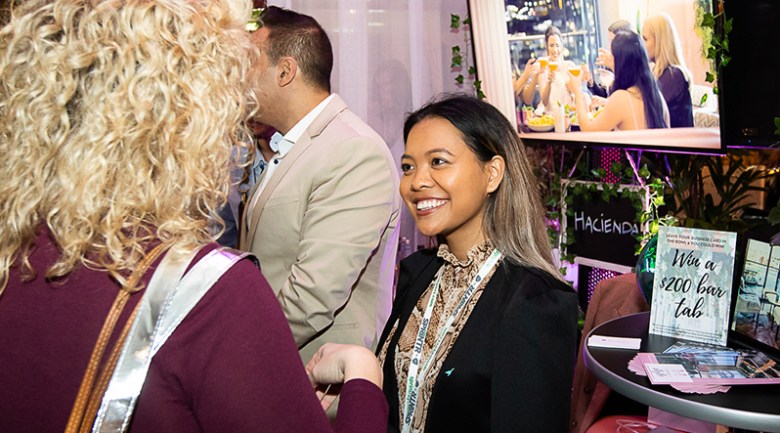 Events Uncovered 2019. Image credit: Mr.W Photography
There's just one week to go until the Events Uncovered expo takes place in Sydney, marking the return to live business events.
Taking place at SMC Conference & Function Centre on Thursday 17 September, the boutique exhibition is free to attend for event professionals.
From 10am until 5pm, organisers are invited to meet face-to-face with a select group of suppliers and venues.
Each in-person attendee will receive a complimentary Events Uncovered tote bag, with the latest A LIST Guide and Spice Magazine inside.
Register for free here.
Need more reasons to leave the house? Here a 5 reasons why you should book your ticket to Events Uncovered:
1. Support the return of events
That's right – events are back on. We're excited to be hosting one of the industry's first in-person gatherings since the pandemic and we'd love for you to be part of it.
There's only one way to get the industry back on track and that's by attending events.
2. Latest technology to keep you COVID safe
Visitors at Events Uncovered can attend with confidence, thanks to the latest COVID-safe technology and strict measures in place.
Thanks to our partners Congress Rental, thermal imaging technology will be monitoring delegates' temperatures on arrival.
3. The coveted Events Uncovered tote bag
Designed by the uber-talented team at Merchgirls, this year's Events Uncovered tote bag features a stylish Australian botanical theme and it's free to everyone who attends the expo.
Inside, you'll also receive the latest print copies of the A LIST Guide and Spice Magazine.
4. Meet face to face with venues and suppliers
This year's boutique expo will showcase leading suppliers and venues to help kick-start your planning.
Our 2020 exhibitors are:
Destination North Coast NSW
Hyde Hacienda Sydney Bar + Lounge
Musicland
Saxton Speakers
Sydney Masonic Centre
Sprintr by AV1
Stamford Hotels
5. Be inspired by our speaker program
While you're at Events Uncovered, why not pop in to one of our Spice Knowledge Sessions?
We have a lineup of industry experts covering topics such as crisis management, event technology, sustainability, mental health and more.
Tickets are available now: