The city has secured 17 international meetings in the past year, set to attract 20,000 delegates.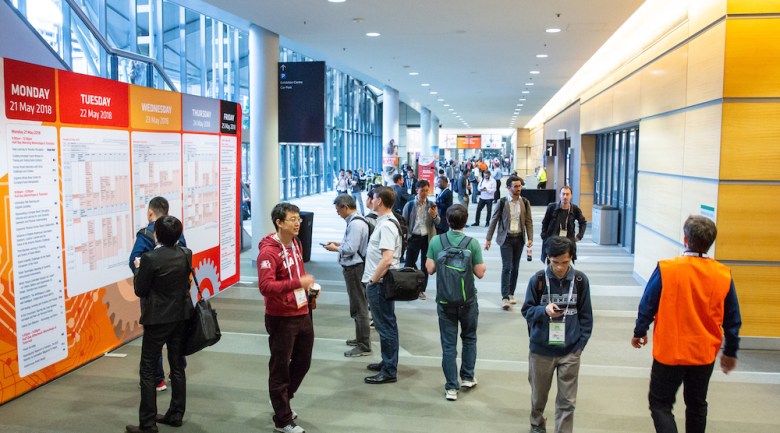 BCEC has secured 17 major business events in the past year
Brisbane has secured a world-leading computer science congress, adding to a strong pipeline of business events for Queensland.
Some of the world leaders in engineering, science and mathematics will gather at Brisbane Convention & Exhibition Centre (BCEC) in 2025 for the Asia Pacific Congress on Computational Mechanics (APCOM).
BCEC collaborated with the Queensland University of Technology (QUT), supported by Tourism & Events Queensland and Brisbane Economic Development Agency (Brisbane EDA), to secure the event.
Congress chair Professor YuanTong Gu, who is internationally renowned in the field of computational mechanics, led a persuasive bid together with the BCEC team, winning out over strong competition from Hong Kong and South Korea.
Together, BCEC and Brisbane have secured 17 international meetings in the past 12 months across health, science, technology, agriculture, mining and social welfare.
The events are expected to bring 20,000 delegates to Brisbane, generating an estimated $52.5 million in direct expenditure for the Queensland economy.
BCEC general manager Bob O'Keeffe said the recent bid wins were an encouraging sign of "guarded confidence" from the international market.
''On the home front, we are also witnessing an upswing in general enquiries and bookings," he said.
"We are cautiously optimistic that the industry is in the early stages of a post-COVID recovery and BCEC is one of the best placed venues in the country to take advantage of the improving business environment."
Lord Mayor Adrian Schrinner welcomed the recent event wins.
"Along with demonstrating Brisbane as a world-class events host with globally-renowned event facilities, these conferences will attract thousands of high-value business travellers to fill our venues and hotels, dine at our restaurants and enjoy the many attractions on offer in Brisbane," he said.