Delegates at the 2019 show will be able to experience the award-winning Dialogue in the Dark encounter.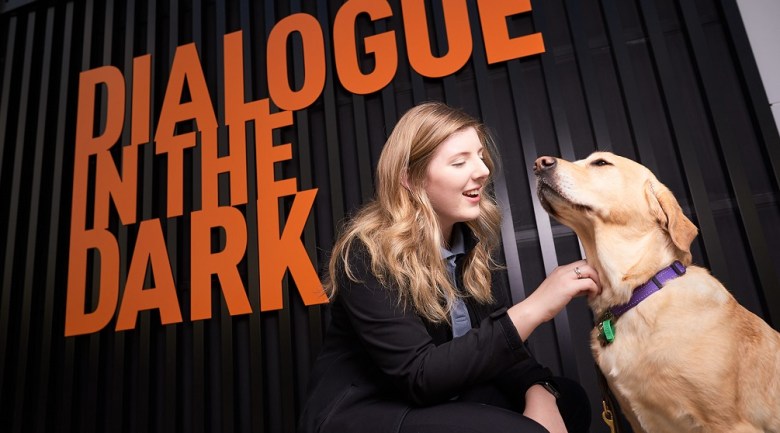 The Asia Pacific Incentives and Meetings Event (AIME) will partner with Guide Dogs Victoria to launch a pop-up sensory experience at the 2019 show.
Guide Dogs Victoria will run its award-winning program, Dialogue in the Dark, as part of AIME's refreshed Knowledge Program.
Designed to challenge limits and overcome boundaries, the program will see participants be led through tasks in complete darkness by facilitators who are blind or have low vision.
Matt Pearce, director at Talk2 Media & Events, organisers of AIME, welcomed the new partnership with Guide Dogs Victoria.
"Between us, we can highlight the extraordinary ability rather than the disability within this community and how we can learn from them," he said.
"Inclusivity and accessibility must always remain top of mind in the meetings and events industry, across employment considerations and for those attending the event.
"By working closely with GDV, we are able to demonstrate how straightforward it is to be inclusive for the visually impaired – and not just talk about it."
Since its launch in 1988, Dialogue in the Dark has been experienced by more than 10 million people and has employed over 10,000 people with blindness or partial blindness.
"It's extremely rewarding seeing people's reactions after they experience Dialogue in the Dark for the first time," said Charlie Spendlove of Guide Dogs Victoria.
"Through this encounter, they often find a new appreciation of the unique skills of people with a disability, and they challenge their own personal perceptions and values.
"To be able to run an industry-first experience at an event founded on connections and community is really special."
Dialogue in the Dark will run across four sessions during the Knowledge Program on Monday 18 February.
AIME 2019 will take place at Melbourne Convention and Exhibition Centre on 18-20 February.