Healthy eating trends are costing Australians a total of $13.6 billion extra annually.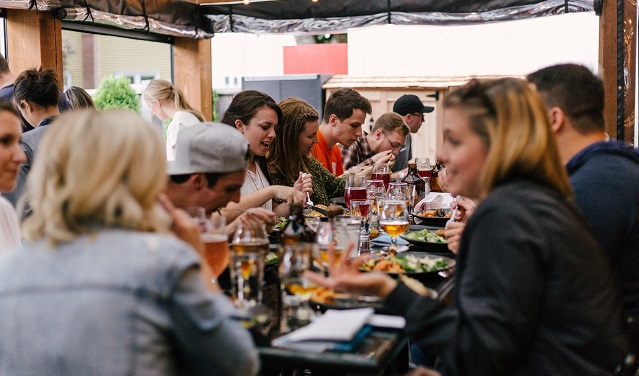 Healthy eating trends are costing Australians a total of $13.6 billion extra annually, a Modern Food Trends Report suggests.
The 2017 research maps the dietary behaviours, thoughts, concerns and habits of Australian consumers, and brings to light the latest trends that are shaping the food and diet landscape.
Whilst it is common to complain about the unhealthy dietary habits of Australians, research suggests that Australians are in fact eating better than they're given credit for.
The report suggests that 82 per cent of Australians have changed their eating habits in the past five years, with 86 per cent trying to be more health-conscious regarding their diet. Over one in two Australians claim to be eating healthier than they were five years ago.
Research also maps out purchasing habits, suggesting that 97 per cent of Australians shop at a big supermarket. Smaller markets including farmers markets are also quite popular, with around 50 per cent surveyed visiting them. Only 18.2 per cent shop online.
While these statistics suggest positive health consequences for Australians, they come at a financial cost. The average family is spending around $4500 a year following a healthy diet.
Other modern dietary trends not outlined in the report include veganism and flexitarianism, eating clean meat as well as less red meat, eating more on-the-go foods, and reusing food waste.
Reasons behind these trends are varied.
Cooking shows are one reason why people may be more likely to experiment with healthy eating. Shows often portray the cooking of healthy food, and offer free recipes to incentivise their viewers.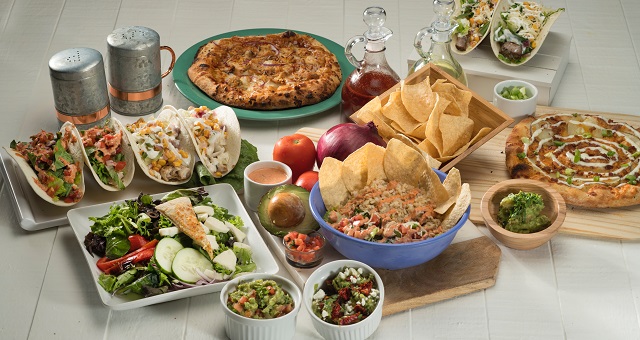 Many people admit finding the process of shopping for healthy ingredients and planning portion sizes overwhelming and have instead opted for meals they can easily throw together with pre-portioned ingredients that are delivered to their door, such as those seen here.
Another reason is the widespread availability of healthy eating information on the internet. 47 per cent of respondents said they learned about healthy eating from online articles. Online information also increases awareness around issues such as food waste and ethical consumption, which is also shaping food and diet behaviours.
Additionally, 39 per cent said social media influences their behaviour. The sharing of healthy food images and video recipes on social media sites such as Facebook, YouTube and Instagram, may contribute to these behaviours. Around half of those surveyed said they were inspired by other people's posts on social media, and almost one in three posted photos of food they had made or consumed themselves.
The report suggests Australians are concerned about rising food costs, with three in four surveyed believing that food has become more expensive over the last ten years. This is partly due to inflation and the rising costs of living, however, experts argue that there is also a cultural willingness to pay premium prices due to a products' perceived quality.
Shows like MasterChef are said to create a culture that views food as entertainment, rather than simply a necessity. Higher wages allow people to absorb these high costs. Additionally, extreme weather conditions such as droughts can affect the price and availability of food. Sydney is considered one of the most expensive cities in the world to live in.
Per month, Australians are now spending around $377 on groceries, $89 on take-out and $21 on home delivery. Almost two in five spend between 11-20 per cent of their total income on food, and one in three spends 21-30 per cent of their total income on food.
In response to rising food prices, Australians are ordering home delivery 37 per cent less than they were previously. Instead, 48 per cent were preparing food more at home, 23 per cent were packing more meals for work, and 22 per cent were skipping meals more frequently.
The rise in the number of people packing and skipping meals may also be a result of individuals being time-poor, with increasing work hours and demands causing people to eat at their desks (14.9 per cent of respondents) or not eat at all.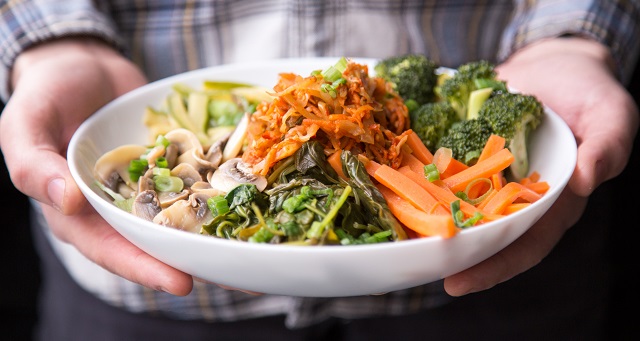 Overall, the report suggests there is a growing trend towards healthier eating all across Australia and this shift in behaviour is being reflected in nearly all corners of the food industry.