The family-run supplier has launched a new venture to protect its staff and support the community.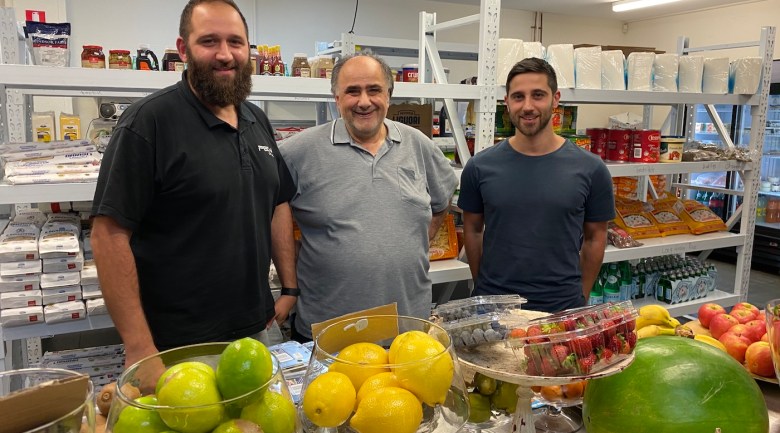 Tass, Ray and Michael Vatalidis at their new venutre, Essential Kitchen.
Image credit: Brittney Levinson, Spice News.
People are at the heart of everything at Pen Catering, a prominent corporate catering company run by brothers Tass and Michael Vatalidis, and their father Ray Vatalidis, on Sydney's north shore.
So when the COVID-19 outbreak began affecting the business in early March, it was their staff members that first came to mind.
"Pretty much the week before last, it was a regular working week," said Tass.
"We started off with only a few cancellations, and the corporate catering industry was adjusting on a daily basis according to the updates.
"Come Friday, the week before last, Black Friday, every five to 10 minutes we were getting cancellations and not just for one order, but for the whole week."
Previously feeding at least 1,000 people a day, Pen Catering has now lost more than 95 per cent of its business.
"We've got about 25 staff that work here, so we got to a stage last Wednesday that we needed to make a decision," said Tass.
Evolving to survive
Instead of facing the possibility of shutting their doors, the Vatalidis family set about launching a new business venture to keep their staff in jobs.
On Wednesday, they began brainstorming their options and by Friday, Essential Kitchen was born.
The new business combines a retail grocery store, operating out of their headquarters in Neutral Bay, with a meal delivery service to provide ready-made meals for the local community.
"We had a chat to all our suppliers, got in essential products, like toilet paper, pasta, milk, everything," said Tass.
The ready-made meals all focus on preservative-free, locally sourced produce, which has underpinned the catering business for some 27 years.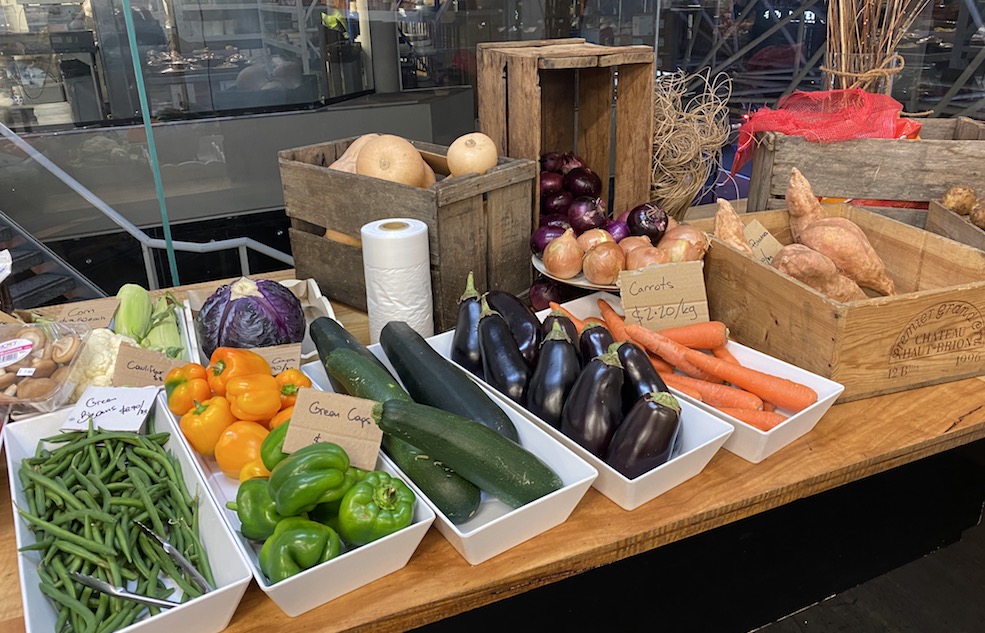 Community support
Since launching Essential Kitchen, the Vatalidis family have seen an outpour of support from the local community.
"The community support for the physical space, the grocery store, has been absolutely unbelievable," said Michael.
"The amount of people that have come in and posted it on social media [is great]."
They're returning the support by helping older community members who are in need right now.
"Tomorrow we've got a delivery for an elderly lady, she just wants one bag of rice," said Tass.
"We're trying to play our part," added Michael.
The long-term picture
While launching Essential Kitchen will keep their staff in jobs for now, the Vatalidis family said they are concerned for the long-term future.
"The main issue is right now, there's a lot of students from overseas and they work part time or as casuals," said Tass.
"They've got no support from government and a lot of those guys work in hospitality. So if they're not provided with work, they have no money and no money to get back home."
Even if the catering business does pick up again, Tass is aware the flow-on effects of COVID-19 will have a longer lasting impact.
"Companies won't be spending money on things like catering within the first few months [of recovery] because they won't be generating the money they need to spend on services like that," he said.
"So really, we're putting all our eggs in one basket at the moment and trying to push this new venture.
"I think a lot of other businesses will be trying a similar thing but our biggest difference is we've already got the vehicles in place and we're not letting staff go, we're trying to avoid that at all costs."
"That's our number one priority – supporting our staff," added Michael. "We don't care about anything else."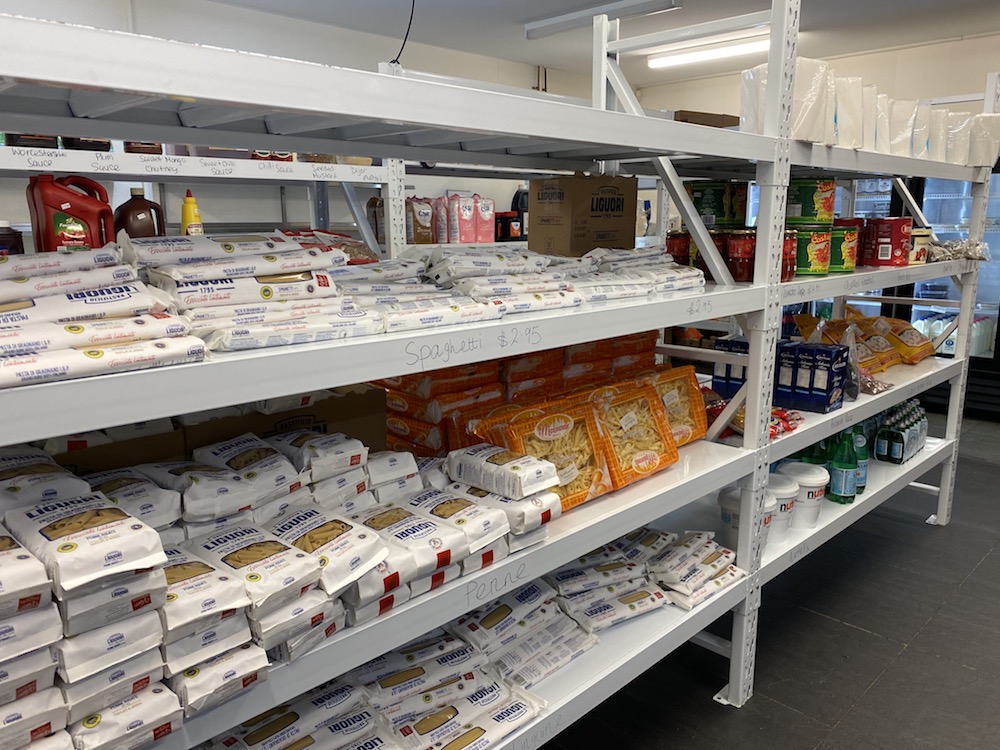 Solving challenges
The Vatalidis family agree while government support will help in the short term, they can't rely on it forever.
"The way I see it, as business owners, as entrepreneurs, it's our job to evolve in the market," said Tass.
"It's great the government is providing assistance and we definitely need that, but we can't rely on that. It's our job to evolve and develop, so we can create jobs."
The trio are hoping Essential Kitchen will be the solution to one of the biggest problems they've ever faced as a business.
"I've always taught the boys, we get paid to solve the challenges that come our way," said Ray.
"We get told to solve problems!" jokes Michael. "He would always say that."
"This is the biggest challenge we've ever faced, so we've just got to overcome it in a way that's going to be good for everyone," said Tass.
Essential Kitchen is now open at Level 1, 11/129-133 Military Rd, Neutral Bay NSW.