The convention centre is on track to open in October 2020.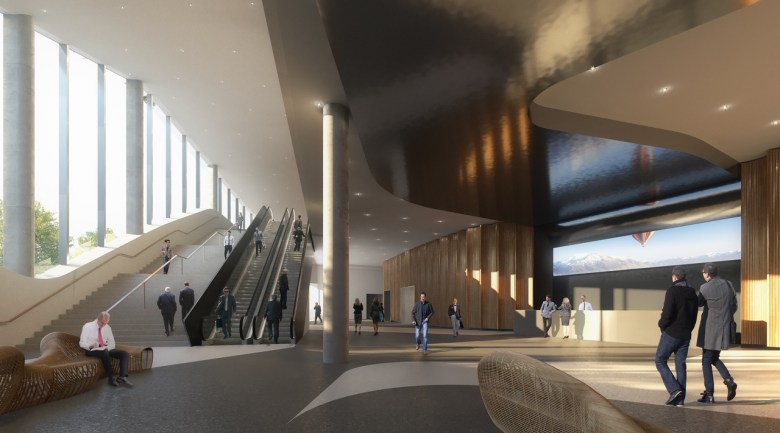 Artist's impression of Te Pae interior
New Zealand's Te Pae Christchurch has reached a major milestone, with construction of the new convention centre now 50 per cent complete.
Speaking at IMEX Frankfurt this week, general manager Ross Steele confirmed the centre is on track for an October 2020 opening.
"The building is now 50 per cent compete with all structural steel elements in place and the roofing and façade being applied and the 1400-seat auditorium is taking shape," he said.
"You can really see the scale and the beauty of the spaces, particularly the wonderful ballroom with views over the Avon River and surrounding parklands."
With just 16 months until Te Pae Christchurch's first event, venue operator AEG Ogden is thrilled with the interest levels from international business event organisers.
The centre's business development team has already secured a number of international and national conventions and events including:
2020 INTECOL's 11th International Wetlands Conference, 1000 delegates
2021 Congress of the Federation of Asian & Oceanian Biochemists & Molecular Biochemists, 1000 delegates
2021 International Congress on Biological Invasions, 800 delegates
2021 International Education Conference, 700 delegates
2021 Australasian College for Emergency Medicine Annual Conference, 700 delegates
"With Te Pae's spectacular city centre location and easy walking distance to 2500 hotel rooms backed by supporting meetings industry infrastructure, it is not surprising Christchurch and Te Pae are capturing global attention," said Steele.