Hotels and restaurants are getting creative with strawberries to support our farmers.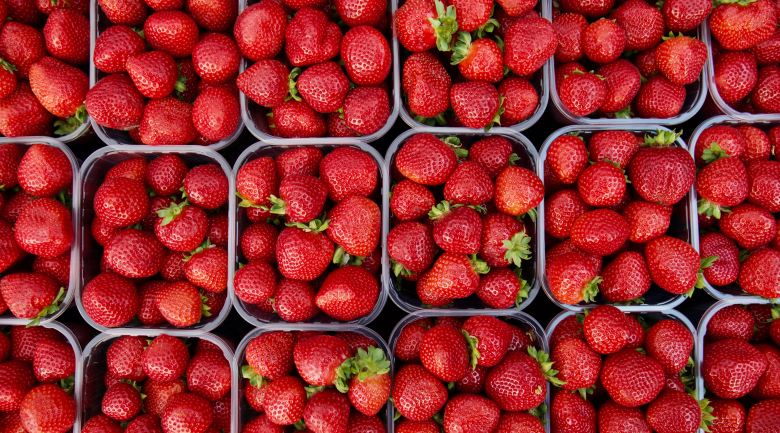 Strawberries are on the menu at hotels and restaurants across Australia.
Venues across the nation are getting creative with strawberries to show their support for Australian farmers in the wake of the strawberry contamination scare.
Among the supporters is Hyatt Australia, which has committed to offering more strawberry dishes on its menus throughout October.
"Hyatt Australia has been supporting our local farmers for over 25 years and this strawberry contamination scare has not affected our faith and confidence in their produce," says Robert Dawson, area vice president at Hyatt Hotels & Resorts, Pacific.
"What has happened to this industry is devastating and as large daily consumers of fresh produce, Hyatt Australia not only encourages guests and staff to "cut 'em up, don't cut 'em out" but is also incorporating even more strawberry items on our menus.
"We encourage all hospitality venues around Australia to join us in showing support for this important local industry."
The hotel group has introduced a signature dessert of fresh strawberries and cream, which is available across all its hotels including Park Hyatt Melbourne, Grand Hyatt Melbourne, Hyatt Place Essendon, Park Hyatt Sydney, Hyatt Regency Sydney, Hyatt Hotel Canberra and Hyatt Regency Perth.
Also taking part in the initiative is Melbourne restaurant and bar The George On Collins, which has created a strawberry daiquiri to support the cause. For each daiquiri sold, The George will donate $5 to Australian strawberry farmers.