Vivid creative director Ignatius Jones is set to be recognised for his outstanding contribution to the Australian events industry.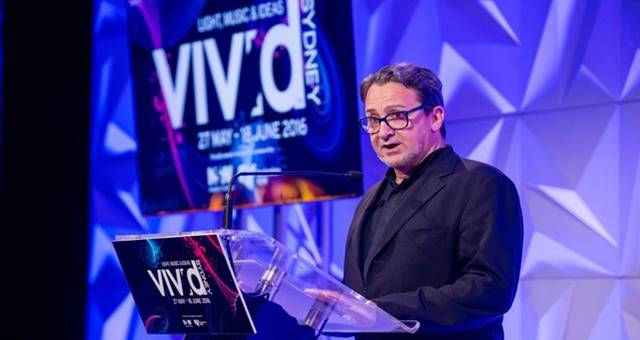 In recognition of the contribution he has made to the Australian events industry throughout his career, Ignatius Jones will receive the esteemed Lifetime Achievement Award at this year's Australian Event Awards.
Ignatius Jones is one of the world's leading major event directors, and has been the Creative Director of Vivid Sydney since 2011. He was a major creative force behind the 2000 Sydney Olympic Games Opening and Closing Ceremonies and, as its first Artistic Director, was instrumental in creating the world-famous Sydney New Year's Eve.
Moreover, Ignatius was also the Artistic Director of the two biggest events of 2010, the Opening Ceremony of Shanghai 2010 World Expo and the Opening and Closing Ceremonies of the Vancouver 2010 Winter Olympic Games. He was also Artistic Director of the Sydney Mardi Gras Parade from 2011 – 2016.
He is one of the few people who can claim to have directed the 'Opening Night of a Country', after staging the Independence Ceremonies of East Timor in 2002.
The industry stalwart will join representatives from more than one hundred organisations when the Australian events industry gathers to celebrate, learn and connect at the Australian Event Awards and Symposium on the Sunshine Coast on 13-15 September.
Ignatius will also join the panel session of Lifetime Achievement Award recipients discussing how to succeed in events at the Australian Event Symposium on 14 September. Other speakers on the panel include Peter Rix, Executive Chairman of George P. Johnson Australia, master event designer Lena Malouf and Meri Took, Founder and Director of Staging Rentals and Construction.