Catering is about more than feeding hungry delegates, it's also a chance to showcase a region's culinary flair.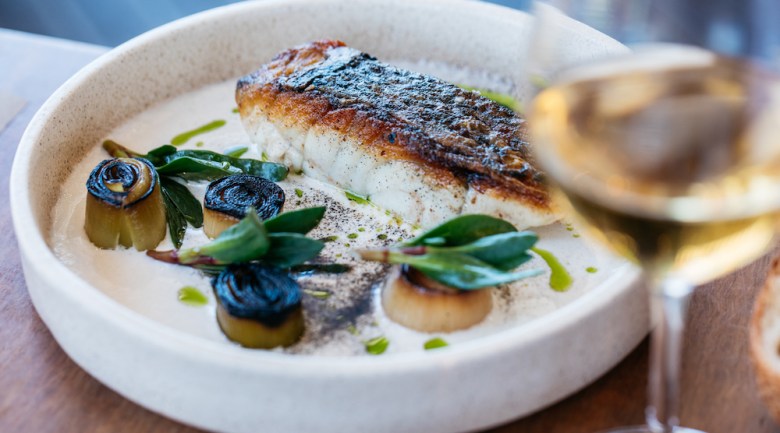 Australia and New Zealand are spoiled with an abundance of delicious and diverse produce, grown and farmed in all corners of our lands.
While restaurants are often the vessel that connects these world-class producers with everyday consumers, convention centres, hotels and event venues also play a vital role in showcasing the culinary credentials of their surrounding region to visitors.
Here, we check in with three event venues to find out how their food offering is helping to put them and their destinations on the map for delegates near and far to discover.
Celebrating the region
In the lead up to its opening, Te Pae Christchurch Convention Centre in New Zealand has been busy promoting the venue to clients.
But given the venue has been under construction, the team has sought creative ways to entice planners and offer a sneak peek of what's to come with the Taste of Te Pae pop-up.
Managed by executive chef Desmond Davies, the 10-week-long pop-up served a number of dishes from the venue's upcoming menus.
Diners could choose from a regular snack menu, with dishes such as beef rendang croquettes and wild mushroom arancini balls, alongside weekly rotating options from the centre's full-day menus.
While the pop-up offered an exciting new dining option for the local community, it also provided an opportunity to showcase the venue and the region to current and prospective clients ahead of its opening in the latter half of 2021, with a virtual reality experience and information area alongside the food van.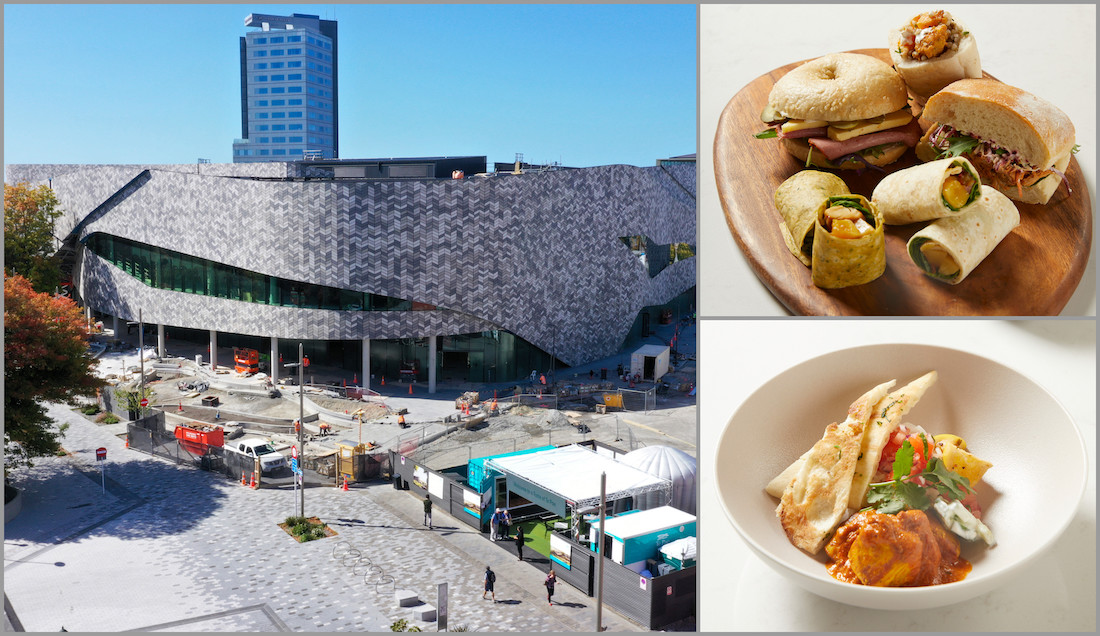 Te Pae general manager Ross Steele says while food is an essential part of the event experience, it also plays a major role in showcasing the region on which a centre is built.
"Our clients want their delegates to be immersed in the things that make Christchurch a great place to host a conference," he says.
"Food plays such a large role in the overall event experience, which is why it is so vital for us to provide a real taste of Canterbury to our guests."
In a bid to show off the region, Te Pae's menus will focus heavily on fresh ingredients sourced directly from Canterbury-based food and beverage suppliers.
"Most of Te Pae Christchurch's food and beverage needs are sourced from within Canterbury, reducing food miles and ensuring a menu that is highly flexible, with options to cater for all dietary requirements and event needs," says Steele.
Respecting your roots
Another region that has cemented itself as a culinary haven is Byron Bay in northern New South Wales. A 20-minute drive south of the beaches and the bustling main town, you'll find the historic village of Newrybar, where a rustic restaurant, bakehouse, deli and event venue draws travellers off the motorway.
Harvest Newrybar is known for its fresh, seasonal menus and its commitment to showcasing the diversity of the region's farmers and producers, alongside produce grown in the restaurant's own gardens.
Partnerships with local producers go beyond what's on the menu; the venue also hosts talks and workshops to highlight and educate customers on sustainable food practices.
Harvest Newrybar is also a leader in sustainability, with a range of initiatives in place from using 100 per cent recycled paper menus and napkins, and a robust compost and recycling program, through to on-site beehives to help stimulate pollination in the community and support the declining bee population.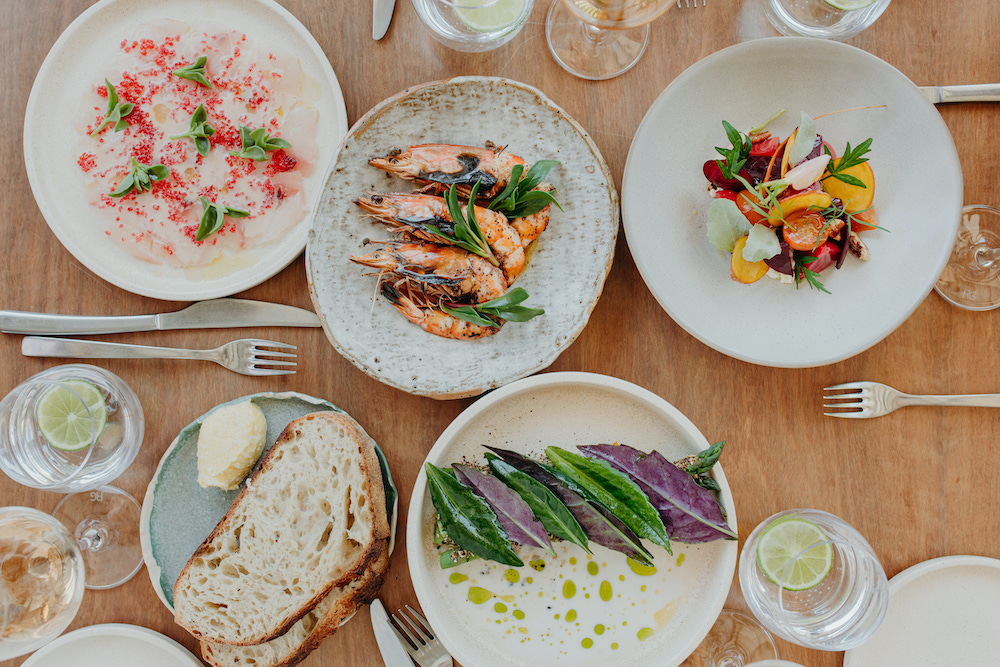 This passion for local produce and sustainability also extends to the venue's corporate group offering, which includes on-site events and off-site catering.
"Our kitchen team is deeply passionate about sourcing produce in a mindful manner, taking care to safeguard and celebrate the environment, community and those who will enjoy the food," says Harvest Newrybar head of community and sustainability Blair Beattie.
"Our delivery of this to our corporate audience can include farm tours, foraging and local guest speakers to enhance the event experience."
Supporting local
In Queensland, the state government's Buy Queensland procurement policy requires government-owned facilities to source locally wherever possible.
It's a policy welcomed by venues such as the Cairns Convention Centre, whose culinary team works closely with local farmers and producers to put the region on the map.
"We are very fortunate here in Cairns to have an abundance of local and unique produce to serve to our delegates and the feedback we get from our clients is always very positive," says executive chef Ben Boudaud.
In the recently refurbished centre's latest menus, the seafood is sourced from ISP Fish Market, a local supplier renowned for employing local workers and supporting local fishing vessels and micro-enterprises in Aboriginal and Torres Strait Islander communities. Cairns Convention Centre general manager Janet Hamilton says the procurement policy has positive flowon effects that extend far beyond the local tourism and events sector.
"The centre not only brings delegates to the region who stay in hotels, eat in restaurants and enjoy all our attractions, we also love to showcase the fresh and full flavours the Tropical North has to offer in the field of fine dining," she says.
"Sourcing our menu ingredients locally means we are also supporting local farmers, providing additional jobs and money back into the local economy."
By supporting local, showcasing sustainable producers and embracing regional ingredients, venues and hotels can play a crucial role in putting their destination on the map, in both the culinary and event worlds.
This article originally appeared in the Winter issue of Spice Magazine.
Read the latest issue of Spice Magazine below and subscribe here to receive future print editions.