Looking to take the leap and embrace event technology, but unsure where to start? Let Entegy's executive director Graeme Caplen break it down for you.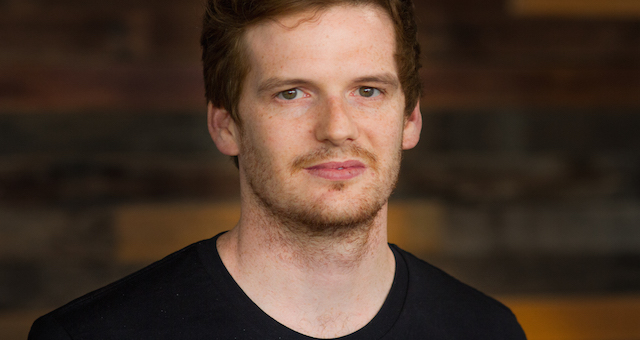 Looking to take the leap and embrace event technology, but unsure where to start? Let Entegy's executive director Graeme Caplen break it down for you. Here he imparts his expertise on how to adopt event tech and shares his insights on how it can take your engagement levels to new heights.
Event technology has evolved by leaps and bounds in recent years and as a result is playing a greater role in the event lifecycle. No longer just trendy or nice-to-have, it is an invaluable tool for event organisers to run better events. However, some event professionals are yet to adopt technology or simply aren't taking full advantage of what's on offer. This is due to a variety of misconceptions including: the cost is too high for the event size and budget; it is too complicated to operate and it will make the event experience less personal.
Perhaps you have had a bad experience with outdated technology? Current cloud-based platforms, mobile and web apps mean you don't need to install anything on your computer or require an IT specialist to operate it. In fact, event technology products are becoming increasingly easy to use without a need for special training.
Are costs holding you back from investing in event technology? The size and scale of your event shouldn't impact your technology choices. We have worked with event organisers and companies which operate from 1 to over 1000 events in a year. Many are surprised to find they can use sponsorship to offset technology costs and generate additional revenue.
Will technology and automation impersonalise the event experience? It can actually have the opposite effect. Many event professionals find that technology enables them to consistently meet rapidly evolving attendee expectations. Technology that is intuitive and fast can vastly improve the event experience.
Now we have debunked those myths, let's look at what is proven to work and where to start. Implementing the latest technology or instantly automating all of your otherwise manual processes is not the most effective or efficient approach to adopting event technology.
Having worked with events of all types and sizes, I've learnt it's best to start small; defining your purpose and developing an impressive technology component gradually.
First, look at solving your most obvious needs. Ask yourself these questions to determine where technology can help. What is your biggest challenge? Are there areas you could save time and money? Are you meeting your attendee, exhibitor and sponsor expectations? What products exist to help meet your requirements?
An event app could help you communicate to attendees in real time. Live polling and streaming could enhance your speaker sessions and audience participation. Lead generation and gamification could improve your exhibitors and sponsors ROI.
Look at what your attendees, exhibitors and sponsors are wanting from historical event data and feedback. Also look at key areas of your operations which could be simplified or improved from an efficiency standpoint. For example, collecting feedback from attendees via paper forms and manually entering into a spreadsheet. Digital feedback forms via an app or website make collecting and sorting feedback much more efficient, saving hours of data entry.
Now you have established the areas where event technology can be of most assistance, start by incorporating only one or two new technologies or features. The advantages will quickly become evident and most event organisers find they grow organically.
When you are comfortable with your established event technology, you start to discover its full capability – and this is where the fun begins. You may be surprised at how easy it can be, not to mention the immediate cost and time benefits it delivers. This is where you start thinking about how you can innovate, revolutionise and create a truly remarkable experience.
While it's tempting to have the latest and greatest, find out specifically what you need, get the right products for your needs and your event to best accomplish your goals. Embracing event technology will make a difference and greatly enhance your events. It's time to jump on board and enjoy the ride!