A group of event professionals are taking government lobbying into their own hands, saying companies that need the most help are getting the least.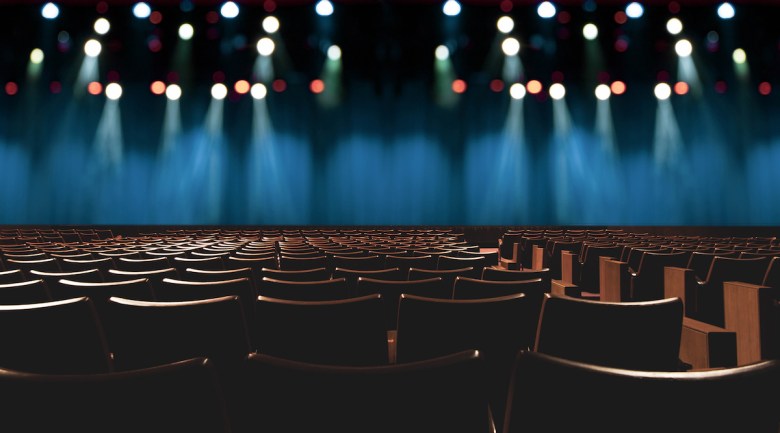 "Can you really imagine a concert without a stage, sound system or lights? Can you imagine a singer without a microphone? A conference without AV equipment?"
These are the questions Western Australian event professional Darryl Edwards is asking, as his business of 33 years struggles to stay afloat under the weight of the COVID-19 pandemic.
As director of Matrix Productions Australia, a Bayswater business supplying event staging, lighting and sound, Edwards would normally work on about 2,000 jobs each year. For the remainder of 2020, there's just ten events on the books.
In a recent video published on YouTube, Edwards shared the devastating impact COVID-19 has had on his business and others in the events industry. Scroll for video.
"I'm personally concerned if nothing is done to support event companies, then we may not be around in the future," he said in the video.
"At this point in time, if we can't get back to work or we don't get some help, it's very likely my business will go into administration, I'll lose my home, and all my staff will become unemployed."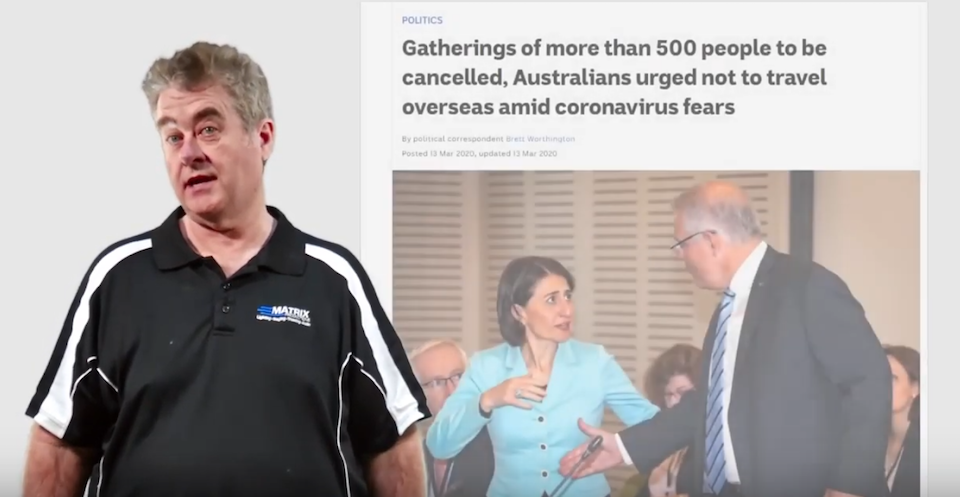 Edwards is part of a group of WA event professionals who have taken lobbying government for more support into their own hands.
His video has not only garnered support from fellow event professionals through social media, it has also formed part of his discussions with local government.
"I've met with the Mayor of Bayswater and Mayor of Bassendean, who have both been really supportive," he tells Spice News.
"My main reason for meeting with people like that is they'll be able to advocate for us."
Lobbying for financial support
Cassandra Brennan, director at Perth-based event company Monarch Events, and Karen Hook, of Perth event management business Feast of Flavours, have also been in talks with local government to raise awareness of the industry and secure financial support for struggling businesses.
Brennan says if businesses don't get back to work soon, or receive financial support, businesses will close and the industry will lose its valuable workforce.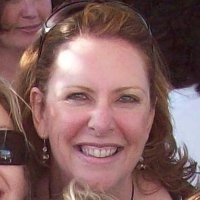 "For WA that will be devastating, it will decimate the industry over here," she says.
"We'll lose all the talent, so the production will have to be trucked in and then that becomes really expensive, so we really need to get back to work."
The JobKeeper scheme has only allowed Edwards to retain less than half of his staff and many local businesses are in the same position.
And while events are considered part of tourism industry – something both Edwards and Brennan take issue with – many event businesses have been unable to access tourism support packages.
Without dedicated financial support for the events industry, Edwards says businesses like his are at risk of demise.
"I think there'll be massive business closures within a couple of months, if we don't get some support," he says.
Restrictions are lifting, but events aren't back on
Western Australia is currently in phase four of its COVID-19 recovery, which means gathering limits are now only determined by a 'one person per two square metre' rule.
While events might be allowed to go ahead, it doesn't mean the work is pouring in.
As Edwards points out, you don't organise a festival or an event in a few weeks, "it takes months or a full year to organise".
And even once the event goes ahead, many organisers and suppliers don't see the money until weeks or months after.
"You might be working for three or four months with all your crew and not getting paid," says Brennan.
"And that's why we're going to need some sort of stimulus."
Not long until these seats can be filled!
Under Phase 4, The temporary capacity of Optus Stadium will be 30,633 (sport) (35,000 concerts).
HBF Park can hold 10,150 (16,500 concerts).
RAC Arena can hold 7,150 (8,250 concerts).
Find out more about Phase 4 https://t.co/0D3aW5wpim pic.twitter.com/BOPnQ0JScO

— WA Government (@WAGovernment) June 25, 2020
Financial implications just the beginning
As well as the financial implications for businesses and the wider industry, the impact COVID-19 is having on people's mental health is also something that concerns both Edwards and Brennan.
"A lot of people are pretty down, there's a lot of people struggling with this," says Edwards.
"I'm actually really energised, I'm just angry that we're the ones that need the most help and at the moment it feels like we're getting the least help."
Brennan agrees, and says the industry needs awareness and understanding from the government right now.
"The event industry is the first ones there and always the last to leave," she says.
"For all these hundreds of thousands of people across Australia to be sitting at home not working and with no real hope is quite frightening and I fear for our mental health."
Making some noise
In recent weeks, these WA event professionals have made headway in their discussions with government.
Now they're calling on local businesses to share evidence of the impacts on COVID-19 on their businesses, in hopes to receive dedicated stimulus packages for the events industry.
But beyond that, Brennan believes there's more work to do in how the events industry is perceived in Australia.
"It's interesting how the government has perceived the events industry, and it is something I think we need to change," she says.
"A friend said to me, whenever anything happens, there's always one of us with a microphone, a bit of staging, a lectern and a camera to make sure it's captured and heard and seen, and now we need help from the government and there isn't any. There's no relief for us."
Edwards says the lack of recognition of the events industry has been evident during the pandemic.
"After 33 years, I've got a viable business, I've employed a lot of people, but I'm in real danger of just fading away," he says.
"I see that completely across the board, there's so many of us in the same situation and without the work or the support, it really is hard to see how we're all going to get through."
---
Do you have a story to tell? Get in touch with our editor

here

.
---
More reading
'Wake up and talk to us': QLD event professional pleads for government support
BECA calls for JobKeeper extension to keep business events alive
Good news stories from Aussie hotels during COVID-19