The theme 'Rally, Rebuild and Restart' encapsulates where the industry is at and addresses its next chapter.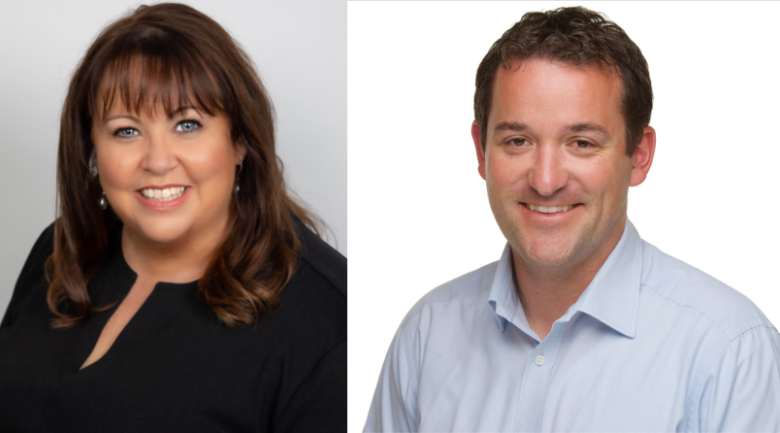 BEIA's Lisa Hopkins and Tourism New Zealand's Bjoern Spreitzer
Business Events Industry Aotearoa (BEIA) is inviting registrations for its Future of Business Events Virtual Summit on Thursday, 9 December 2021.
BEIA Chief Executive Lisa Hopkins said the summit theme 'Rally, Rebuild and Restart' encapsulates where the industry is at and addresses the next chapter in its COVID-19 story.
"As an industry we need to rally and consider future-forward solutions, to rebuild our industry with sustainability in mind, and restart the sector after the crippling impact of the last two years," Hopkins said.
"BEIA is committed to supporting our community with preparation for what is to come in 2022, and this summit will help kickstart important and meaningful conversations, so we can move forward optimistically into next year and beyond."
The summit has already received more than 250 registrations in the first days of launch, which Hopkins said is a sign that the industry is looking for this type of engagement.
During the two-hour event, Hopkins will be joined by Tourism New Zealand general manager domestic and business events Bjoern Spreitzer. They will present the most up-to-date, practical information on the current environment, and what they anticipate for business events in 2022.
Streamed live from a media studio at Auckland's Aotea Centre, event facilitator and MC, innovator, and author Joe Davis, will share his in-depth research into what has worked well for resilient businesses throughout the pandemic, and provide positive and practical take-outs for moving forward.
He will also facilitate a panel of representatives from international, Australian, and domestic markets, who will share their expectations and views on what 2022 will deliver and the role New Zealand plays.
The other keynote speaker is Sir Ian Taylor, who will provide interesting anecdotes and practical advice for the business events sector as New Zealand starts reconnecting with the world.
"From this pool of experts, we will learn more about the environment and the probable landscape for business events over the next 12 months," Hopkins said.
"We aim to leave the industry inspired, and ready with a tool kit of practical skills and innovative solutions."
The Future of Business Events Virtual Summit will be held from 2pm NZT on Thursday 9 December.