Whether you will be joining Evolve in-person or virtually, there is something for everyone at this year's MEA conference and time is ticking to get your ticket!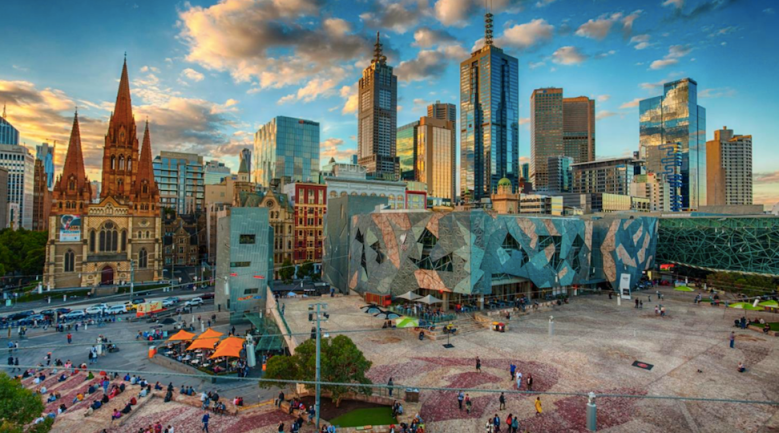 Melbourne, VIC.
Registrations are closing this Friday, 24 June, for Australia's leading conference for event professionals, Evolve 2022.
Meetings and Events Australia (MEA) is set to turn the city of Melbourne into a magnet for the Australian events industry with its annual conference next week. With plenty of opportunities to catch up with industry mates factored in, this year's conference aims to fulfil both the education and networking needs of its attendees.
On 29-30 June, Sofitel Melbourne On Collins will host MEA's jam-packed one-day education program that's designed to deliver all the tools needed to rebuild the confidence of teams and clients.
Headlining the event is Duncan Wardle, former head of innovation and creativity at Disney, whose unique 'Think Different – the Disney Way!' session challenges his audience to look in new and unusual places to uncover insights for innovation, leading to fresh thinking and disruptive ideas.
Following Duncan is Martin Brooker's game-changing 'Leadership Under Fire' presentation. Holly Ransom, MC and the third keynote speaker of the day, will share her insights in her 'The Leading Edge' address later in the afternoon.
Brett Connellan's inspiring tale is one of perseverance in the face of life-changing events. As the survivor of a great white shark attack in 2016, Brett knows better than anyone how tough the road to recovery can be. His presentation is poised to motivate delegates to ask themselves the question, 'what would you do with a second chance at life'? Connellan was once faced with a bleak outlook, but has identified with hindsight that what happened afterward was more life changing than the injuries he sustained. What's more, he doesn't view his successful outcome as the end of a story, but the start of one. His is a lesson for every listener, but you'll only get to learn it by being there.
The four Evolve keynotes will be complemented by a diverse breakout program built around three key streams (Best Practice, Building Confidence & Future Leaders) that will deliver a return on investment for every delegate achieving their business' goals and objectives for their attendance.
This year's conference would not be possible without the tremendous support of its sponsors. MEA wishes to give a special shoutout to Platinum Partners Melbourne Convention Bureau, EventsAir and Touchpoint for their ongoing support.
Whether you will be joining Evolve in-person or virtually, there is something for everyone at this year's MEA conference.
Click here for registration types, pricing and inclusions and make sure you book your tickets before 5pm AEST on Friday 24 June!