With a raft of new MICE product and a busy calendar of events ahead, MCB CEO Julia Swanson shares her optimism for Melbourne's business events scene as confidence and momentum continue to build.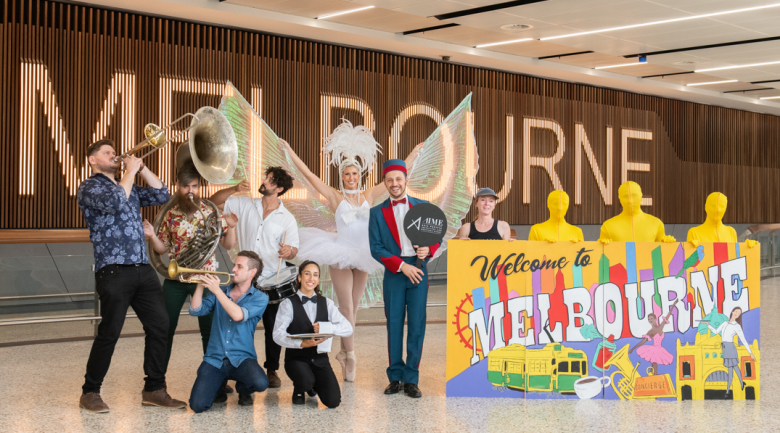 Melbourne Convention Bureau (MCB) is celebrating the success of its Asia-Pacific Incentives and Meetings Event (AIME) 2022, which has kicked off the business events industry's revival as the first international trade show to be hosted in Melbourne since the reopening of Australia's international borders.
The three-day event saw more than 2,000 international and local buyers come together and connect with 225 exhibitors and 342 hosted buyers from around the world, while discovering the best of Australia's event capital with MCB's Uncover Melbourne program.
From the moment the first international delegates arrived, they were greeted with a 'Very Melbourne Welcome', which featured a ballerina, brass band, a graffiti artist, and a concierge highlighting Melbourne's world-class service and hospitality. Created in partnership with KREATE and Snackable, the enthusiastic welcome set the tone for AIME 2022 and Uncover Melbourne.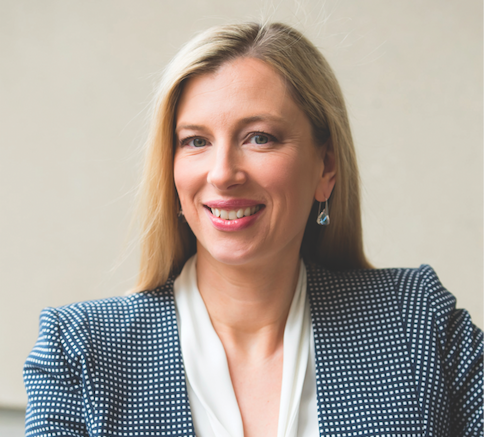 "When AIME comes to town, Melbourne really turns it on," MCB chief executive officer Julia Swanson said.
"It's been two years since we've hosted an event of AIME's calibre in the city, and with the with the support of the Victorian State Government, this event has been our first real opportunity to show the world that Melbourne is back in action and ready for business."
Commencing with an alfresco lunch held in the beautiful gardens of Rippon Lea Estate, hosted by Showtime Event Group, this year's four-day Uncover Melbourne program featured more than 30 uniquely Melbourne experiences.
Hosted buyers and media were treated to a series of networking events and familiarisation experiences which showcased the best of the city in immersive and unexpected ways, such as an event held at Melbourne's newest cultural venue, THE LUME Melbourne – a 2,000 square-metre, multi-sensory and immersive digital gallery.
Other highlights included a visit to the city's flagship art and event spaces at the Australia Centre for the Moving Image (ACMI) following its recent reopening after a $34.5 million development, and the National Gallery of Victoria international (NGV), where guests were treated to its current Gabrielle Chanel Fashion Manifesto exhibition.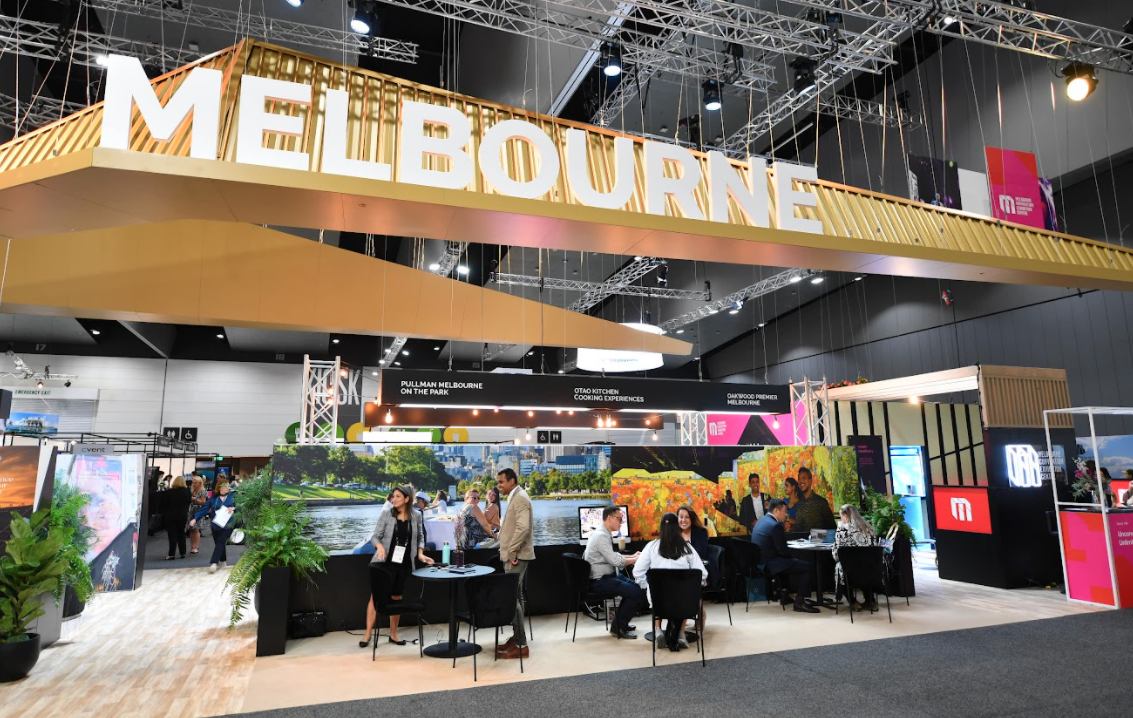 Speaking with Spice News at AIME 2022, Swanson said that after a challenging couple of years for business events and Melbourne in particular, having clear COVID safety guidelines, combined with the success of AIME, has made her very optimistic about Victoria's business events future.
"COVID safety is key to getting everyone confident to restart business events – having really clear guidelines and a clear operating model has been essential for our sector and AIME has been pivotal in getting the industry back together and building its confidence – people can see events in action and know that they can be done," Swanson said.
After a lengthy hiatus in the business events scene, Swanson said it was great to see momentum building after a lot of work and collaboration went on behind the scenes to set the city up well for the return of events.
"There was an assumption that not much happened during COVID, whereas a lot of the groundwork was actually occurring so we've had a huge raft of new hotels pop up alongside our amazing new venues like CENTREPIECE and THE LUME, and we've got SkyFarm opening later this year.
"Everyone has come here with fresh eyes of Melbourne, so holding AIME has been a great opportunity for them to go and experience those venues and see what's been happening and I think a lot of people have been 'wow'd' by Melbourne's creativity and how much there was no pause during COVID."
Melbourne currently has 127 international and national business events on its books between now and the end of 2023, which are expected to attract 95,000 delegates and inject $476 million into the Victorian economy.
"There is pent-up demand for in-person events and we've got a huge calendar ahead of us. We've just had the Australian Open and Melbourne Fashion Festival, then we've got the Melbourne International Comedy Festival, Melbourne Food and Wine Festival, and of course, the Grand Prix which is expecting record numbers.
"All of these events bring confidence because they bring people out again and bring life back to the city.
"Melbourne is really fresh with new product and new experiences everywhere, and everyone's very welcoming – MCB is keen to get business events back and we are well placed to guide event planners.
"It's an incredibly exciting time and we are looking forward to welcoming a lot more people back to Melbourne over the next few months, and, of course – we can't wait to host a monumental 30th AIME in 2023."
View the highlights reel of the 'Very Melbourne Welcome':