Captain Cook Cruises will commence its ICC Sydney Ferry service from this week using a new ticketless ICC Delegate eTravelPass.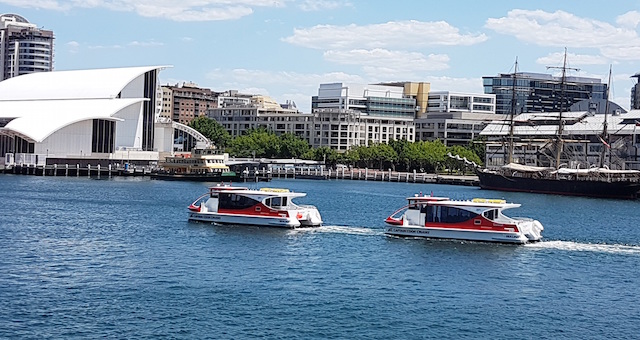 A new ferry service which will operate between the International Convention Centre Sydney; Barangaroo, King Street Wharf No.1 and Circular Quay, Harbour Master Steps will commence from 09 August.
Launched by Captain Cook Cruises, the new service departs daily and approximately every 30 minutes between 6:35am and 7:50pm.
Available as a two, three and five-day pass, the ICC Sydney Delegate eTravelPass also includes a free Harbour Story or Hop on Hop Off-Harbour Explorer cruise.
According to Richard Doyle, Head of Sales and Marketing at Captain Cook Cruises, "the new ICC ferry service provides much needed flexibility and efficiency for the busy conference delegate by linking ICC Sydney to Barangaroo and Circular Quay in one fast ferry service."
"The new Captain Cook Cruises ticket app and ICC Sydney Delegate eTravelPass, also saves delegates valuable travelling time as they no longer have to collect cruise tickets prior to departure." Adds Mr Doyle.
To celebrate launch the new service, Captain Cook Cruises has introduced a special offer of 10 trips for only $5.
The deal is available for sale until 16th August 2017.
Passes are available through Captain Cook Cruises, PCO's, inbound operators, travel agents, wholesalers and selected hotels.