More than 500 event professionals have shown their support for the campaign.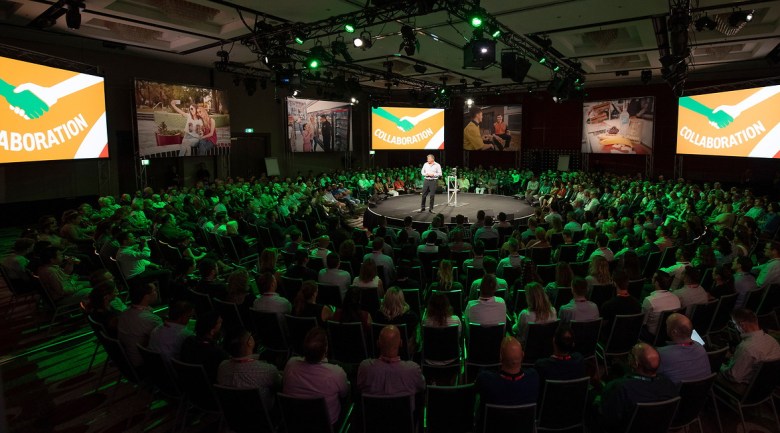 Conference produced by Event Pty Ltd
A Victorian event professional is pleading with the state government to save the events industry, as the COVID-19 crisis continues to decimate the sector.
Simon Thewlis, director at Event Pty Ltd, has launched a campaign to encourage event professionals to email Victoria's Minister for Major Events and the Minister for Creative Industries asking for more support.
The campaign, which has so far been supported by more than 500 event professionals, states:
"Every year the event industry supports a vast range of causes, but now it is us that need help.
The event industry has been completely closed since March, and it is likely to be months before we can reopen. This is causing great difficulty for many people and businesses in our industry.
Despite all this, the Victorian government has not announced any support for our industry, and has remained silent – even though we are now four months into this crisis."
Event professionals are invited to fill in their details to send a pre-written email to the minister, which calls for funding support for businesses in the event industry, a proactive plan to get events up and running and a commitment from the state government to continue holding their events as soon as restrictions are lifted.
View or support the campaign here.
---
More reading
PM meets with MEA and EEAA to address business events
JobKeeper to be extended beyond September deadline
Melbourne returns to lockdown: What this means for events