BEDA's events team showcased Australia's fastest-growing capital city as a desirable events destination with plenty to offer the association industry.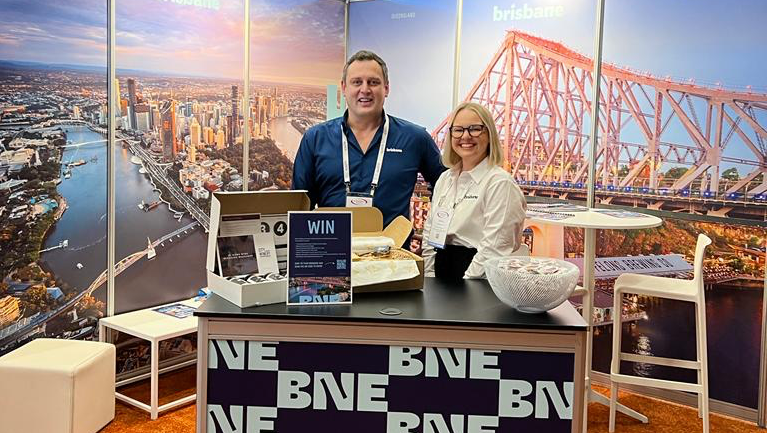 Brisbane Economic Development Agency (BEDA)'s Business Events team has showcased Brisbane as a desirable destination for events, conferences and exhibitions at the Associations National Forum Conference (ANFC) 2022.
Held in Melbourne this week, 11 – 12 April, ANFC was attended by key leaders of associations, charities and the not-for-profit sector from around the country.
As the Australia's fastest-growing capital city, Brisbane has much to offer the association industry with access to global talent, robust university partnerships, a $15 billion infrastructure pipeline for connectivity and a host of premium new hotels and world class venues on the horizon.
BEDA general manager for Tourism, Business & Major Events Lorelle Chittick said Brisbane's growth trajectory and economic momentum will continue to strengthen Brisbane's position as a leading business events destination.
"Brisbane seized the opportunity during the pandemic to ensure the Business Events industry was in a position to exceed expectations when face to face events returned, uniting as a city across government and industry to deliver impactful events and to create lasting legacies," Chittick said.
The city also boasts a strong track record of hosting major association conferences. Recent wins include the Australian Institute of Landscape Architects 2022 Festival of Landscape Architects and the Seafood Industry Australia's Seafood Directions Conference 2022, with Team Brisbane's collaborative approach and access to industry major drawcards.
Brisbane has adapted and evolved to become a contemporary, global city that offers a diverse mix of culture, lifestyle and business, arts, dining and natural experiences.
"Looking towards 2032, Brisbane will continue along the green and gold runway towards our turn in the global arena as an Olympic-level city and deliver an unparalleled offering for local, national and international associations."
The Brisbane Business Events team will also take Brisbane to the world stage at IMEX Frankfurt global business events exhibition from 31 May to 3 June 2022.