The prestigious APEX Award recognises the best convention centre in the world based entirely on client ratings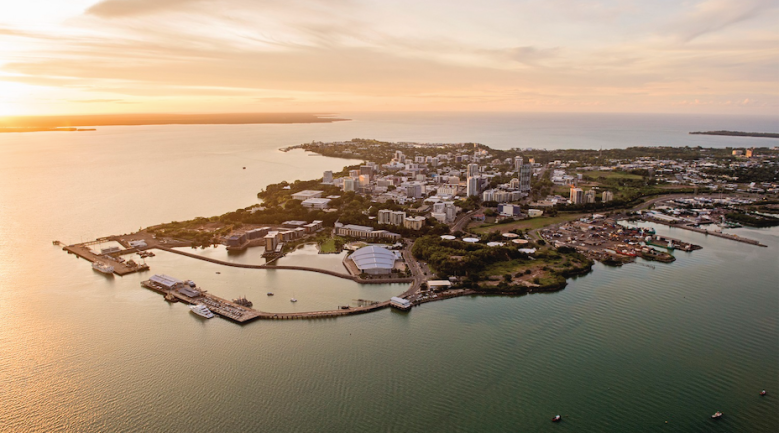 Darwin Convention Centre
Two of Australia's convention centres have made it into the top 10 finalists list in the prestigious APEX Award competition by the International Association of Convention Centres (AIPC).
Brisbane Convention and Exhibition Centre (BCEC) came in as the runner-up in the 2020 award, while Darwin Convention Centre placed sixth. Shaw Centre in Ottawa, Canada, took out the number one spot.
The biennial award recognises the best convention centre in the world based entirely on the highest client ratings which are independently assessed by global market research company, Ipsos.
The 2020 Award saw 18 finalists from eleven countries compete, including four centres from Australia.
After being named the best convention centre in the world in 2016, BCEC has come in at second place, with eight in 10 clients rating their experience with the centre as excellent.
The award is also recognition of the centre's dedicated and passionate team, which BCEC general manager Bob O'Keeffe AM says is a true reflection of their strong customer experience focus.
"We would also like to acknowledge our many loyal and long-term clients, and those who have steadfastly supported us through these past months during our recovery phase," O'Keeffe said.
Queensland's Premier Annastacia Palaszczuk congratulated the centre, highlighting its role in Queensland's recovery from the pandemic.
"Brisbane Convention & Exhibition Centre has done a great job hosting COVID safe events throughout the pandemic, and this recognition is well deserved," the Premier said.
"We support events because we know they're vital when it comes to supporting local jobs and businesses. BCEC will continue to play an important role in our COVID-19 Economic Recovery Plan."
Meanwhile, Darwin Convention Centre has been ranked among the top 20 finalists for four years running, with 2020 marking its first foray into the coveted top 10 list.
The Honourable Natasha Fyles MLA, Minister for Tourism and Hospitality in the Northern Territory Government said that moving up nine places to achieve a sixth-place global ranking is an outstanding achievement for the world-class convention centre.
"This ranking strengthens Darwin Convention Centre's professional reputation for service delivery and further positions it as a globally competitive destination to attract and stage international business events," she said.
As a boutique world-class venue in regional Australia competing against big capital city venues, Darwin Convention Centre general manager Peter Savoff said that he believes the centre is well and truly 'punching above its weight' in the rankings.
"To be ranked so highly not only delivers prestige and recognition but is also a source of pride and a boost for our team during these more recent challenging times for the business events sector world-wide," he said.
The 1,200-seat convention centre situated on the Darwin waterfront also runs its own surveys, reporting a high degree of client satisfaction as well as a willingness to recommend the venue to others, with an overall rating of 95 percent.
This, combined with the Northern Territory's quality infrastructure, unique cultural experiences, pristine landscapes and uncrowded, wide-open spaces has the centre looking towards a bright future with several large-scale events already on the cards.