While cocktails and dinners by the beach are sure to impress, when the incentive trip is over, what do your delegates take away?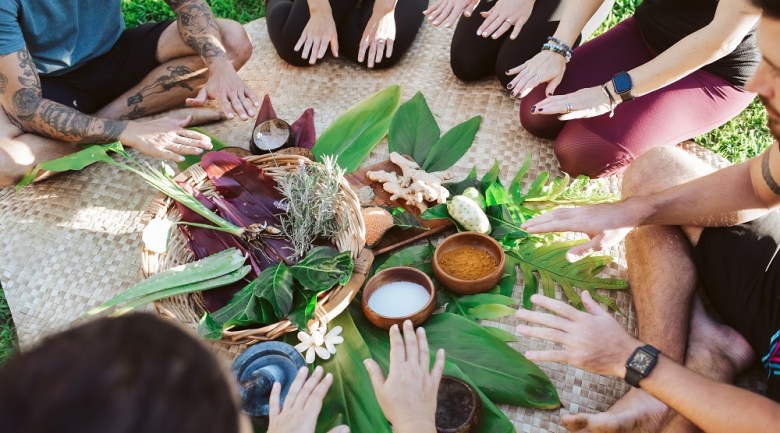 Cultural experiences are a strong focus at Grand Wailea, Hawaii
International incentive programs provide an invaluable opportunity for employees to explore new destinations, develop stronger connections with peers and, above all, they encourage hard work.
While sight-seeing, parties and relaxing by a pool might be on the itinerary, it's important to ensure your group leaves with a positive, memorable experience that is unique to the destination they're in.
Incentive programs present a prime opportunity to immerse delegates into a new culture, where they can learn first-hand about the region's history and traditions.
At Grand Wailea, a luxury resort on the Hawaiian island of Maui, cultural experiences are an important aspect of the hotel and what they offer groups.
"Cultural experiences are what define us, what set us apart and what ground us in this place, in this island of Hawaii," explains Grand Wailea's cultural ambassador Kainoa Horcajo.
"When you come here to our home, we want to make sure you know where you are and, by extension, where you are not. We want you to connect with this place, its people and with the indigenous culture of these islands."
Horjaco's role as cultural ambassador involves creating experiences that connect visitors to the host culture and the islands. For him, it's an opportunity to share the stories of his home island.
"We all come from somewhere. We all have native blood running through our veins," he says.
"We all have a heritage we connect with and it's those familial connections that connect us all as humanity to each other, no matter the nation, island or continent we hail from."
Cultural experiences are a chance to connect different cultures and find similarities between them, says Horjaco.
"Usually these experiences involve all the senses, something physical like making a lei or paddling a canoe, but they also tap into universal values that have no boundaries or borders," he says.
"Values like industriousness, unity of purpose and responsibility are told through a Hawaiian lens in our experiences but anyone can see how they relate to their life and their home culture."
Groups can take part in cultural experiences at Grand Wailea in Hawaii One experience offered by Grand Wailea is the Kaulana Ke Kino journey, which taps into the
ancestral and elemental forces of the islands. It begins with a movement class where participants learn Hawaiian traditions like hula and lua (the Hawaiian martial art).
Next, they enjoy a lomi lomi massage treatment with botanicals gathered from the on-site gardens, before dinner under the stars. Each element of the experience
is founded in principles of the Kaulana Mahina, the traditional Hawaiian moon calendar system.
"The significance of the experience and the timing within a lunar month is that it is not arbitrary," says Horjaco.
"It is composed and timed to allow yourself to come into alignment with your own mind-bodyspirit, these islands and the universe in a very Hawaiian world view."
Cultural activities, according to Horjaco, leave guests with a profound experience that sticks with them "longer than their day at the beach or the last cocktail they had".
"There is the recognition that even though we are this small island chain in the middle of the largest ocean on earth we have more in common than we do different," he says.
"And one of the best pieces of feedback I get is when people do a cultural experience here and it gives them more pride in where they came from and encourages them to go back and improve their community, as they have helped ours."
This article originally appeared in the Summer issue of Spice Magazine.
Subscribe to receive future issues here.