Take a look inside Accor's ninth Art Series hotel.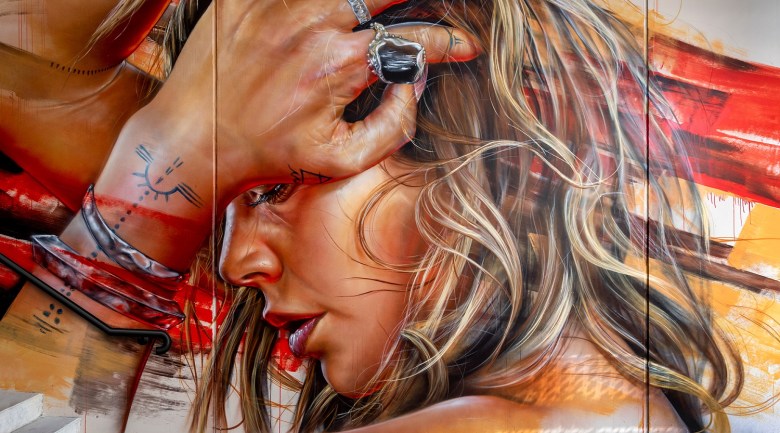 The Adnate, Perth mural by Matt Adnate
Accor's ninth Art Series hotel, The Adnate, has officially opened in Perth's CBD today, 1 October 2019.
The 250-room property is inspired by its namesake artist, Matt Adnate, who is renowned for his large-scale street art.
The $90 million hotel features one of the world's largest 'mega murals' by the Australian artist, which spans 25 storeys and is the tallest mural in the Southern Hemisphere.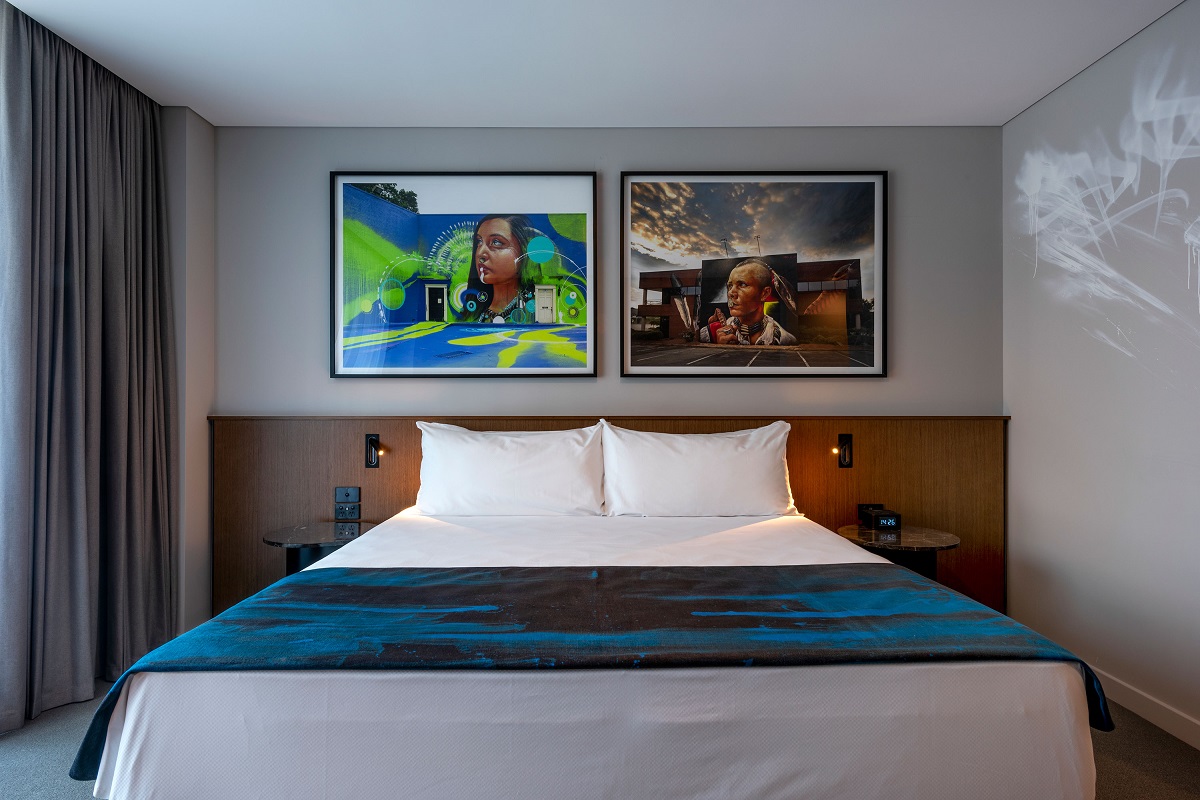 The mural, which took one month to complete, highlights Perth's cultural history and comprises three large-scale portraits, including the face of a Noongar man, an Indian woman and a Mediterranean woman.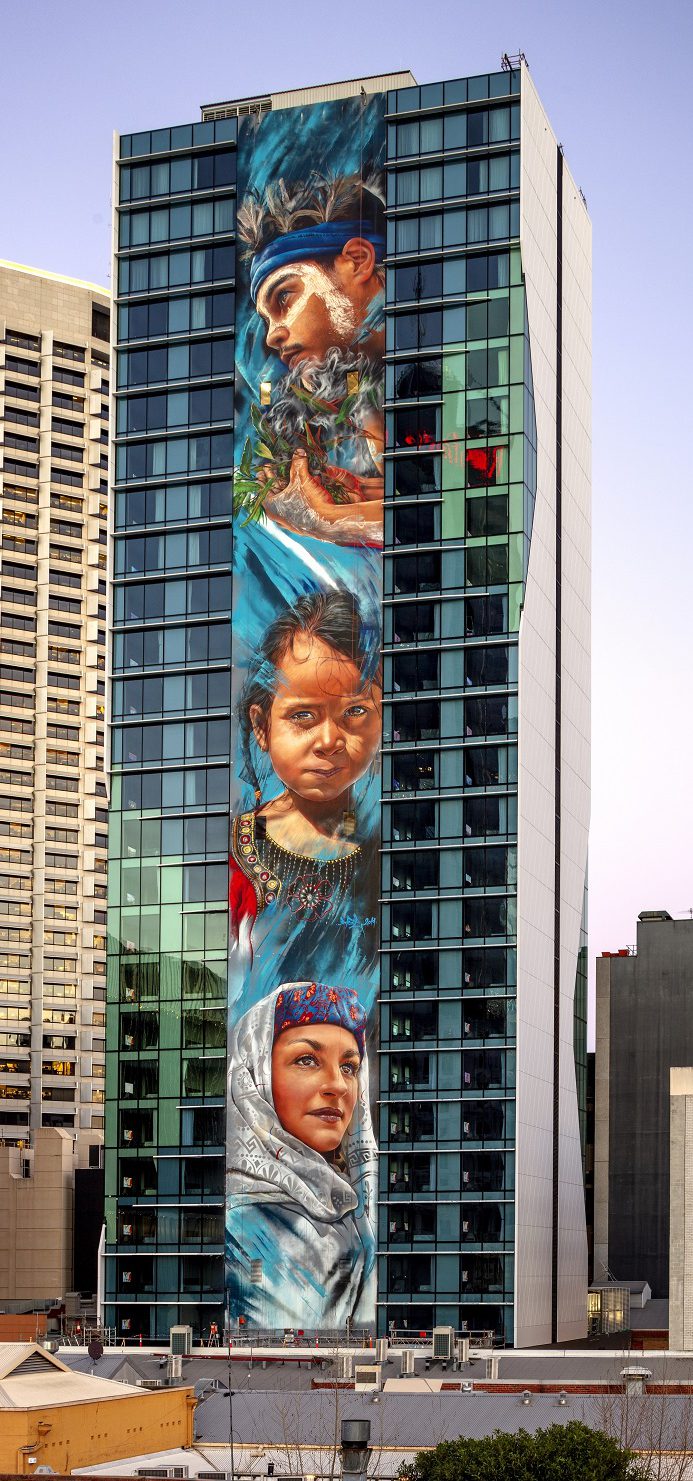 Adnate's artwork features throughout the hotel and also takes centre stage in all Studio King and Studio Twin rooms, which feature reproductions of the artist's most recognised works, complemented by a canvas-inspired bed runner.
Guests can drink and dine at the poolside Hyde Perth Kitchen + Cocktails, which will open to the public in mid-October.
Simon McGrath, chief operating officer Pacific at Accor, said the Art Series portfolio aims to unite "Australia's contemporary art culture with a boutique hospitality experience".
"The Adnate is a seamless combination of art, design and functionality," he said.
"It's a powerful representation of contemporary creativity, with connected and inspiring spaces for guests to discover.
"We're so excited to share this stunning property with guests visiting Perth from other parts of Western Australia, interstate and overseas."
Signature art experiences at The Adnate also include art tours, in-room art channels and art libraries to explore more of Adnate's work.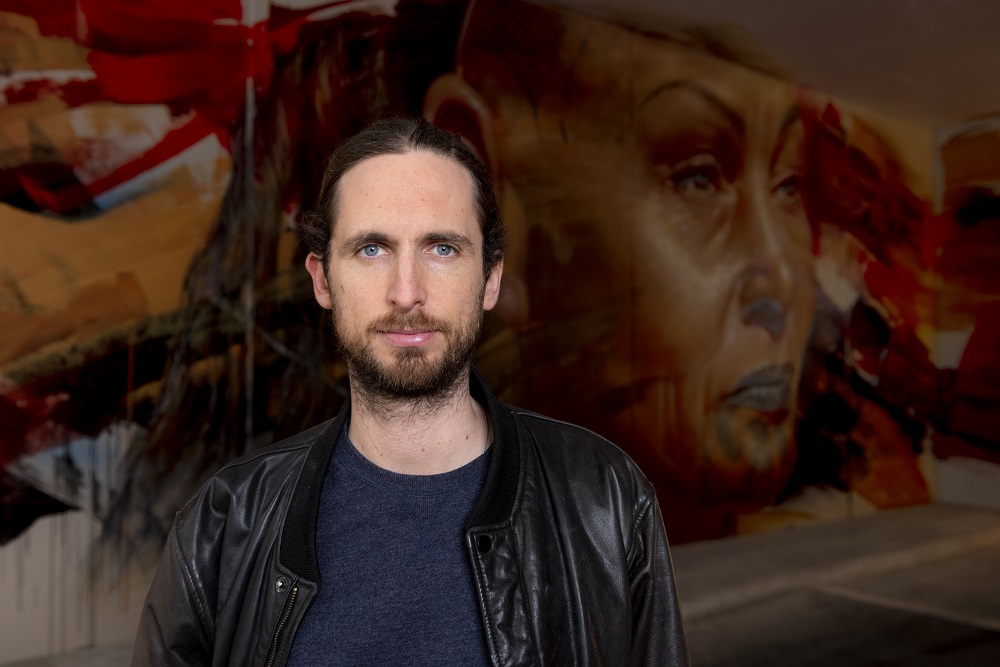 Branded courtesy cars and Lekker bicycles will be available for guests to discover Perth and further afield.
The Adnate, Perth is located at 900 Hay Street, a short walk from Perth Convention and Exhibition Centre.
Want more Spice in your life?
Subscribe to receive our quarterly print publication.