The new owners of the Shoal Bay Country Club (SBCC) have given the historic venue a facelift.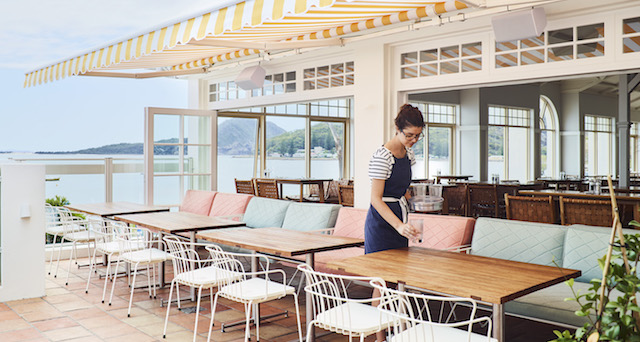 The new owners of the Shoal Bay Country Club (SBCC) have given the historic venue a facelift.
"We are really honoured to have taken over the iconic SBCC. With history dating back to 1930s, locals and tourists alike have loved the venue and made memories here for many years. We wanted to reignite this passion with the refurb and bring something fresh and exciting to the Port Stephens area whilst ensuring the hotel's history has been preserved," says owner, Andrew Lazarus.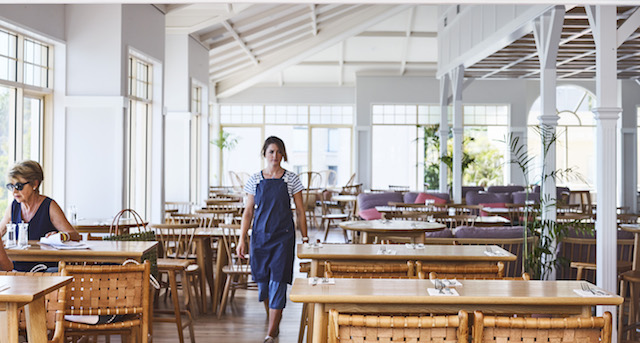 Interior designer Rachel Luchetti from Luchetti Krelle has transformed The Kitchen, The Patio, Beach Bar, Cane Lounge, Sports Bar and Mermaid Café.
Much of the country club's original 1950s features were reinstated with modern improvements. The idea behind the renovations was to restore the club back to its former glory, drawing its inspiration from the vibrant beach culture of the 1950's.
"Nostalgia is the underlying theme here, with the desire to recapture the hearts of the locals whilst appealing to holiday makers once again," said Luchetti.
The Kitchen and The Patio are inspired by the idea of a house from the 1950's.
"Referencing the 1950's residential kitchen and living areas, there is a playful exploration of details all the way from retro kitchen cabinetry and tiling to styling elements and furniture of the era," she explains.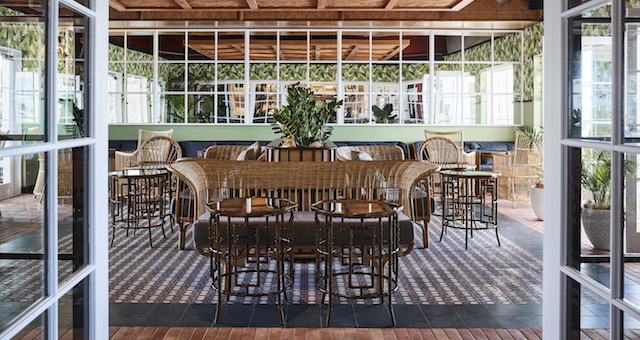 The Beach Bar and Cane Lounge is outfitted with a mixture of vintage and wicker furniture.
"The plywood bar with terrazzo top is crafted like a 1950's piece of furniture – perhaps even like one of those bars you would've found in someone's home," said Luchetti.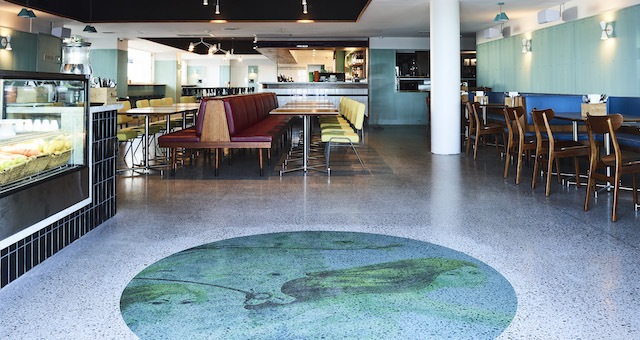 The design of Mermaids Cafe was inspired by a mural painted in the late 1950's that graced the exterior walls of the old courtyard. The vintage wood and strong primary colours bring a sense of ease as patrons lounge in the breakfast-bar-eques seating. Luchetti repurposed the old dance floor from the historic club as the wood panelling across the bar.
The Shoal Bay Country Club is located at 35 – 45 Shoal Bay Rd, Shoal Bay NSW.