Neil Perry says the venue is inspired by the "world's best hotel lobby bars".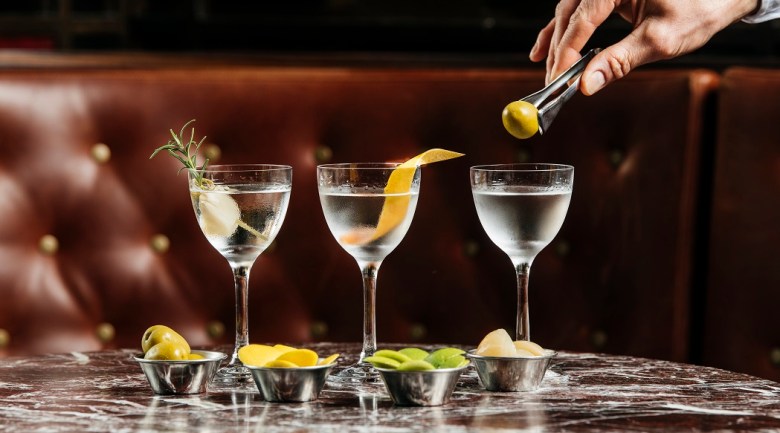 Table-side martini service at R Bar
In a bid to elevate the hotel lobby bar experience, Rockpool Dining Group will launch R Bar, its new concept at Crown Towers Melbourne on 26 July.
R Bar is an ode to the "Golden Age of cocktails", with a curated list of classic and contemporary drinks and Art Deco styling.
The new bar takes over the space that was formerly The Waiting Room and managed by Crown Melbourne. It also marks a return for Rockpool Group, which formerly operated the space six years ago.
Neil Perry, culinary director at Rockpool Dining Group, said R Bar brings a new lobby bar experience to the city.
"We've taken our inspiration from some of the world's best hotel lobby bars and put our Rockpool spin on it, which means working with boutique, Australian producers and distillers and adding our signature razzle dazzle to the drinks list and fabulous food offerings," he said.
On the menu at R Bar
Barrel-aged cocktails are a feature of the menu and include the likes of Negroni, Manhattan, Old Fashioned, Boulevardier, Sazerac and Vieux Carre, which are aged for a minimum of 30 days.
"I'd go as far as to say that the barrel aging that we're doing on site is on the largest scale in the country, with amazing cocktails aging gracefully in 30, 20-litre barrels that we've turned into a dramatic feature wall," said Perry.
Guests can enjoy martini service, which features two wet, two mid and two dry vodka and gin martinis that are poured and garnished table-side.
R Bar will also offer a rotating menu of international classics, kicking off with the legendary Singapore Sling served at Raffles Hotel in Singapore, the Bellini from Harry's Bar, and the Manhattan Sour from Manhattan's Bar.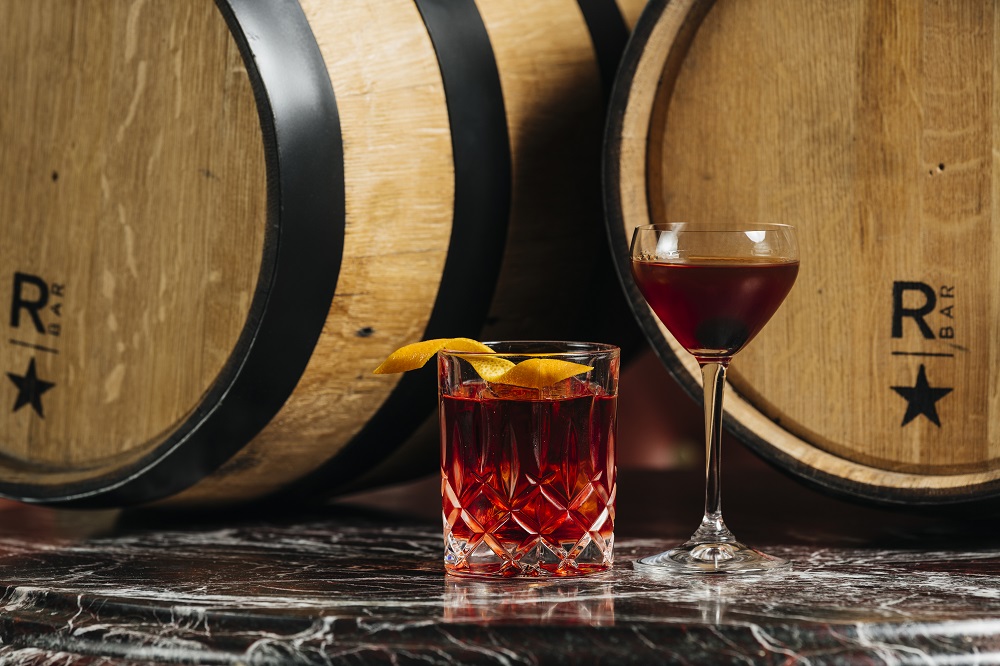 The food
Breakfast includes a selection of panini, pastries, house-made crumpets and healthy options, alongside tea, coffee and breakfast cocktails.
From 11am the menu moves on to include oysters, a caviar service, tinned fish, olives, charcuterie and cheese. More substantial items include salads, burgers, pies and sandwiches.
Weekends bring an afternoon tea tray service, with two options: a classic collection of finger sandwiches, savouries and pastries, paired with French-pressed coffee and Somage teas, and a more indulgent offering with caviar and French Champagne.
For events
R Bar seats 110 guests, including 16 in an intimate private bar.
With dark timber, bronze mirrors and velvet curtains, the lobby bar is an elegant space for cocktail events or pre-function drinks before your event at Crown Melbourne.
The space can accommodate up to 300 guests cocktail-style, including up to 40 guests in the private bar.