Ritz-Carlton is set to make its return to Australia with a new-build hotel confirmed yesterday for Perth's Elizabeth Quay development.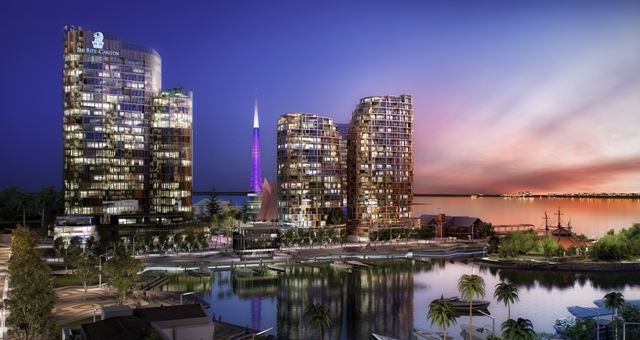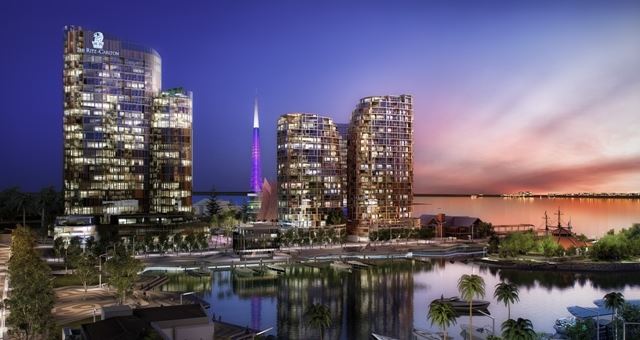 Ritz-Carlton is set to make its return to Australia with a new-build hotel confirmed yesterday for Perth's Elizabeth Quay development.
The hotel was first revealed to be a Ritz-Carlton property in October 2013, however, today Marriott International signed a management agreement with owners Far East Consortium to operate the 204- room property.
Marriott International's president and managing director for Asia Simon Cooper said, "We are delighted to bring the legendary Ritz-Carlton facilities and services to Perth, offering our guests a new destination and a new luxury experience in Western Australia.
"We have great partners in Far East Consortium and look forward to opening this incredible hotel in 2018."
Working closely with the Western Australian Government and the Metropolitan Redevelopment Authority (MRA), Far East Consortium will build the 204-room Ritz-Carlton, in addition to residential apartments in the heart of the riverside Elizabeth Quay development on Perth's waterfront.
Located in the commercial and business district adjacent to the Perth Convention and Exhibition Centre, Elizabeth Quay is the centre-piece of Perth's drive to reinforce its position as an international and contemporary destination for the global affluent traveller.
When completed, the project will also feature 1.5kms of continuous promenades to create a destination experience that will attract an estimated four million visitors a year.
Far East Consortium chairman Tan Sri David Chiu said,"Far East Consortium is privileged to have been selected as the developer of this project by the Western Australian Government which will bring the river to the city.
"We look forward to creating a set of landmark buildings on the Perth waterfront which will herald Perth's arrival as a world class city in Australasia.
"The Ritz-Carlton is a renowned international luxury hotel operator renowned for its service. The development of The Ritz-Carlton, Perth is a key part of the Elizabeth Quay project and will further strengthen that reputation.
"I expect it to quickly become an iconic part of Western Australia's tourism landscape."
The ground-breaking for The Ritz-Carlton, Perth is expected during 2015. The project will also encompass ground floor retail space, waterfront fine dining experiences, and luxury 1, 2 and 3 bedroom apartments.
The Australian Hotels Association (WA) CEO Bradley Woods said, "The Ritz-Carlton's decision to choose Perth over all other Australian cities is a fantastic sign of confidence in the future of our city and Western Australia.
"The 204 room Ritz-Carlton will be located in the heart of Elizabeth Quay and will offer visitors another world class facility alongside already announced hotel accommodation developments.
"Today's announcement is further evidence of international investors and exciting international brands competing to enter WA's hospitality and tourism market.
"The past five years have seen higher levels of private investment in Perth's hospitality industry than ever before. Forget about 'Where is Perth?', it's time to think about 'Let's go to Perth'.
"The Ritz Carlton is one of the world's leading luxury hotel brands and will attract important international tourists and help make WA a more competitive Australian destination.
"Perth's Elizabeth Quay and its state-of-the-art facilities will be crucial in attracting interstate and international tourists, filling gaps left by a settling mining sector.
"The WA State Government is to be commended for attracting this type of investment and setting the scene for an exciting Australian hospitality destination."