Dimension5, a 1100 square metre co-working space in South Melbourne, is set to open next Thursday 28 April, 2016.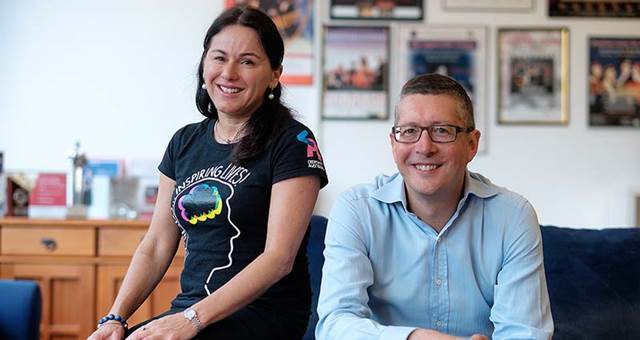 Dimension5 founder Tania de Jong with Dimension Data CEO Rodd Cunico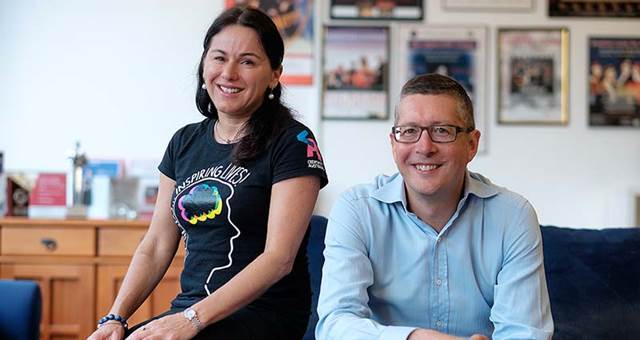 Dimension5, a 1100 square metre co-working space in South Melbourne, is set to open next Thursday 28 April, 2016.
The Victorian Minister for Small Business, Innovation and Trade Philip Dalidakis MP will officially launch Dimension5 co-working space, a partnership between Dimension Data Australia and Creative Universe next week.
Dimension5 is the brainchild of Tania de Jong AM who said the collaboration fostered at high performing co-working spaces was a crucial ingredient to innovation.
"Dimension5 is inspired to collaborate, co-create with and support people and businesses who are outstanding; the innovative, disruptive game-changers, leaders
and emerging talent across diverse industries. We aim to spark innovation and entrepreneurship through having regular 'positive human collisions' with all of our
community and their guests.
"The elements of mentoring, shared resources and networking that exist in co-working spaces rapidly accelerate the opportunities available to early stage entrepreneurs and also assist established businesses to be more innovative," she said.
Dimension Data staff will be offering mentoring and support to start-ups and others working in the space.
The name of the new space refers to five-dimensional space, a hypothetical extra dimension beyond the usual three
spatial dimensions and the fourth dimension of time in relativity physics.
Tania said, "Dimension5 aims to promote 'positive human collisions', spark innovation and entrepreneurship across technology, start-ups, business and social enterprises. It's a place to go outside and beyond the traditional boxes where anything is possible."
The South Melbourne hub will be open to entrepreneurs, innovators, creatives, social enterprises, small businesses, not-for-profits; disruptive teams from large organisations and others who want to connect with a passionate community of gamechangers.
Membership to Dimension5 is available for a monthly fee and includes invitations to regular community events, such as brainstorm breakfasts, pitch nights, guest speakers and yoga/meditation classes.
To book a tour of Dimension5, or to request an invitation to attend the launch, please contact Chichi Nwokocha on chichi@creativeuniverse.com.au or +61(0)3 8679 6006.