Pony Dining has relaunched with a vibrant new look and menu and Spice has the details.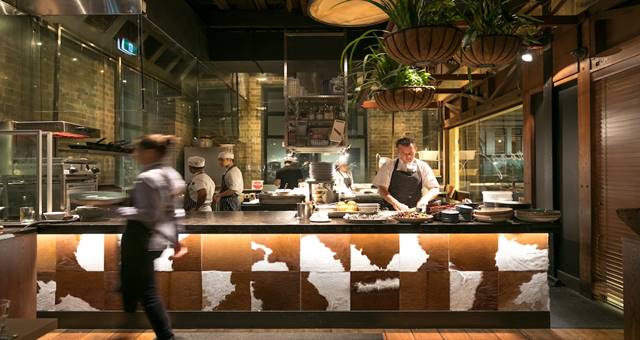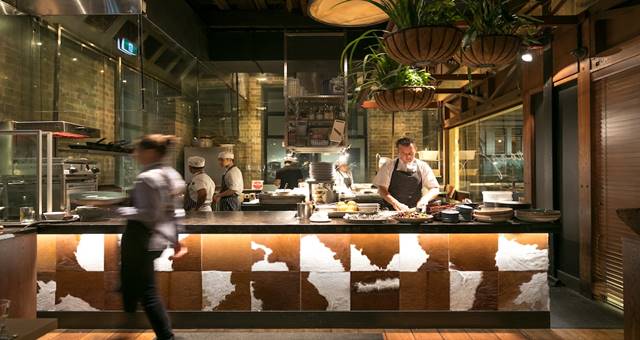 Pony Dining The Rocks, located in one of Sydney's oldest city laneways, has re-opened this winter with a vibrant new look and lunch menu.
The stunning dining space, inside the former bond warehouse, has been refurbished to include a new bar area, along with refashioned pony hides cladding, fresh greenery, and additional seating to its alfresco dining area. The extra outdoor space features a 10-metre-long communal table and several high-top tables increasing the seating to 110.
The renovation also includes Pony Dining's new, winter warming lunch menu. Head chef Neil Nolan has created a menu that encompasses the Pony Dining style with the business lunch in mind.
"Our lunch menu is a completely different dining experience to our dinner menu," says Chef Neil. "While the wood fire grill is still at the heart of everything we create, the menu is lighter and offers a good price point for those coming in for a business lunch or for tourists who are exploring The Rocks."
"I'm excited that we can offer high-quality, seasonal produce to visitors of Sydney and the surrounding local businesses. My top choice on the new menu would be the wood-fire roasted figs, burrata, Italian ham and salad of slow-cooked lamb shoulder, baby cos, roasted cauliflower, capers, tahini and lemon. With winter upon us, you can't go past our homemade gnocchi with pumpkin, wood roasted corn, hazelnuts and goats curd."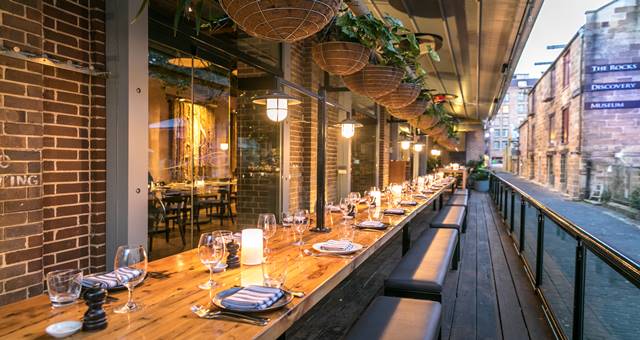 Located in the historic dining precinct of The Rocks, Pony Dining is regarded as the pioneer of the wood fire grill in Sydney with its unique open flames inspiring the menu. They offer an honest, flavour-driven menu showcasing Australian produce and a specially crafted wine and cocktail list.
The open kitchen design, with their signature Argentinean wood fire grill, allows guests to watch Chef Neil and his team while dining on their menu inspired from the Mediterranean, South East Asia and Australia.
Pony Dining The Rocks is located at the Corner of Argyle Street and Kendall Lane, Sydney.