Opening just in the nick of time for New Year detox, Aro Ha intensive detox and wellness retreat is opening near Queenstown in January 2014.
Opening just in the nick of time for New Year detox, Aro Ha intensive detox and wellness retreat is opening near Queenstown in January 2014.
Rather than travelling to South East Asia, repentant Aussies can simply cross the ditch for a fully-inclusive Wellness Adventure; immersive detox retreats designed to encourage exceptional physical and emotional wellbeing. Unlike at most health retreats, Aro Ha takes a holistic approach that requires consistent participation.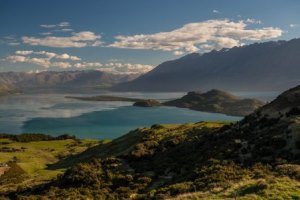 The view from Aro Ha
The blueprint has been refined over the last decade by Managing Partner Damian Chaparro. The retreats are based on the proven results from Damian's experience at world-renowned health retreat, The Ashram California. These programs are legendary for exceptional results, celebrity clientele, and lengthy waitlists.
Aro Ha co- founder Damian Chaparro said, "We have developed Aro Ha as an innovative wellness concept to facilitate life changing and body morphing practices. Working with clients from Australia and New Zealand in California I realised there was nothing like Aro Ha in this part of the world and, given the interest in wellness here, we felt it was time to remedy that."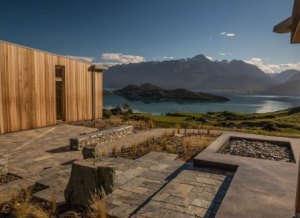 The entryway to the community room
Aro Ha's five and seven day all-inclusive Wellness Adventures are targeted at small groups working together to succeed as a team.
A typical day at Aro Ha begins before 6am with sunrise Vinyasa Yoga followed by a 3-4 hour sub-alpine hike, dynamic strength training, meditation, therapeutic massage and other featured programming. Spend your remaining time with sessions in the contrast hydro spa, which includes infra-red or Finnish saunas and outdoor hot and cold pools. All elements of the wellness retreats are seamlessly integrated for a unified approach to overall wellbeing, and a team of leading international experts, both in-house and guest educators, will deliver all activities.
The daily program is supported by a unique organic vegetarian diet that has been specifically developed for Aro Ha. The cuisine has been created with detoxification in mind and limits guests to a maximum of 1200 calories daily. Examples of dishes served include sprouted avocado benedict with a cucumber lime juice cleanser for breakfast, and carrot tacos with living green corn chowder for dinner. Alcohol is off the menu.
Chaparro said, "Guests will simply arrive, unplug, and experience the shift from the daily roller coaster of modern diet and lifestyle, towards the natural high that fully delivers the feeling of being ecstatically alive and centred."
Located 35 minutes from Queenstown, just outside the small town of Glenorchy and overlooking Lake Wakatipu, Aro Ha is a NZ$30 million complex purpose-built to combine leading-edge architecture, permaculture principles and sustainability.
Aro Ha opens on 12 January 2014 with a 7-day Delve Deep retreat.