Event enquiries are returning as the centre prepares to host events again.
Social distanced set-up at BCEC
The Brisbane Convention & Exhibition Centre (BCEC) has received the green light to reopen in August, following approval by Queensland Health.
Queensland Treasurer Cameron Dick formally announced the centre's reopening following its temporary closure due to COVID-19, saying it's good news for BCEC's workforce.
"The BCEC has 207 permanent staff, and up to 550 casual staff who are hired for events, so it's really pleasing to know that over coming weeks and months, we'll be seeing workers and visitors return to this job-generating venue," he said.
"Events will kick off in August, which is another positive step forward to help deliver Queensland's plan to Unite and Recover for Queensland Jobs as we move forward towards economic recovery, off the back of strong health response."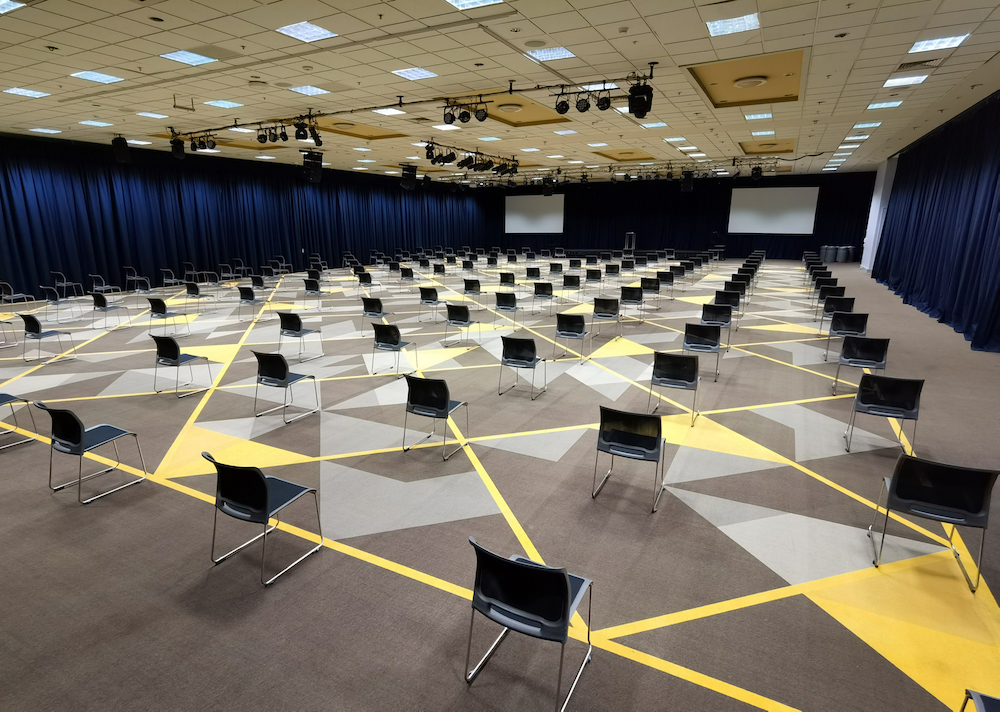 Queensland Health has approved the BCEC's 'Site Specific COVID Safe Plan', which is integrated with VenueShield, a new hygiene protocol developed by BCEC's parent group, ASM Global.
"The sheer size of the venue enables the physical distancing requirements that are currently required as part of the mitigation measures against COVID-19," said Dick.
BCEC sees enquiries return ahead of reopen date
BCEC general manager Bob O'Keeffe said event enquiries are already returning, as the business events industry begins its recovery.
"We are receiving enquiries every day and have hundreds of bookings already over coming months," he said.
"BCEC drives almost 70 per cent of Brisbane's business events room nights and we are looking forward to welcoming events back to the centre and doing what we do best, attracting much sought-after and high yield business events to Brisbane and Queensland."
---
More reading
New hygiene protocol for ICC Sydney, BCEC and more
Brisbane tech expo to be delivered through virtual reality
UPDATED: How each state plans to lift COVID-19 restrictions