With New Zealand's borders now reopened, capital city Wellington is preparing for a busy roster of in-person events in 2022.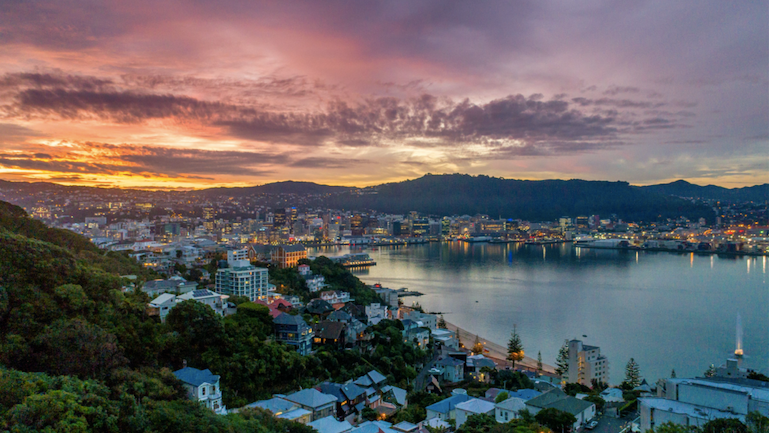 New Zealand's capital city Wellington is gearing up for a busy schedule of in-person events, with a range of domestic events and international conferences on the calendar for 2022.
Business Events Wellington has partnered with Tourism New Zealand, universities based in the city, locally based government agencies, and a variety of national associations to target events focussing on the city's specialist sectors and research areas.
These include digital technologies, from software to telecommunications; professional services; creative industries including screen and gaming, and world-leading education and scientific research in fields from biotech to advanced materials.
"We're looking forward to hosting an exciting calendar of conferences. These range from domestic events, which have sustained the city's conference market since borders closed in 2020, to international conferences secured over the past several years which are now able to welcome delegates and speakers from around the world with no event restrictions," Business Events Wellington manager Irette Ferreira said.
Upcoming events include the International Institute for Conservation of Historic and Artistic Works' IIC Biennial Congress, which will now go ahead in a hybrid format in September at the National Library.
In October, the city's health sector will welcome both the fourth Feeding the Future conference of the Infant Nutrition Council of Australia and New Zealand, and the Combined Scientific Congress of the New Zealand Society of Anaesthetists and the Australian Society of Anaesthetists.
The city's high-tech strengths will be evident when it hosts both the ACM Interactive Surfaces and Spaces Conference, and the International Telecommunication Networks and Applications Conference in November.
Looking ahead, Ferreira says 2023 is set to be a bumper year for Wellington. Major conferences scheduled to take place include the 10th International Crustacean Congress, the Island Biology Conference, and the International Zoo Educators Conference.
Meanwhile, Tākina, the new Wellington Convention and Exhibition Centre, is on track to open mid-2023, with more than 60 conferences already pencilled in at the central city venue.
It will be able to accommodate a plenary of up to 1,600 delegates, with two divisible plenary halls on separate levels which can be easily combined. It will also offer a 1,800 square metre exhibition hall with adjacent space to boost capacity, stand-alone meeting rooms, and fully integrated best-in-class AV and ICT systems.
"Tākina will add purpose-built conferencing capability and capacity to our already excellent suite of venues, from the intimate and unique to our big, blank canvas options. Wellington's business events future is looking bigger and brighter."