Find out what's new this year, from first-time exhibitors to more sustainable practices.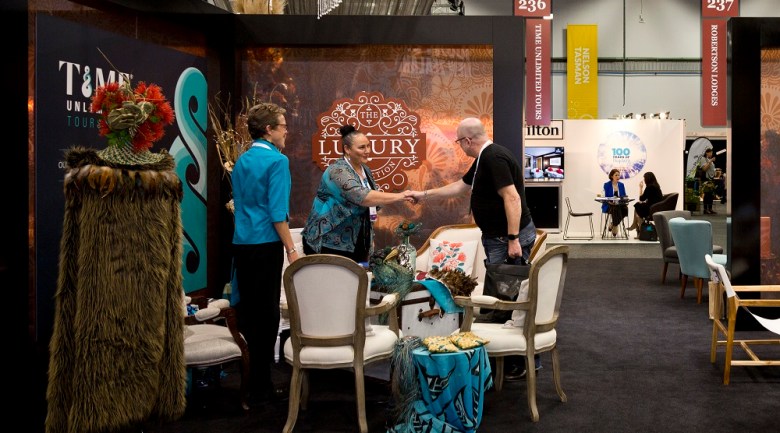 CINZ Meetings returns in 2020
New Zealand's only national business events exhibition, Conventions & Incentives New Zealand (CINZ) Meetings, is back again in 2020.
Taking place at ASB Showgrounds in Auckland on 21-23 April, the event is gearing up to be another successful showcase of New Zealand's top event venues, suppliers and destinations.
Here, we catch up with Heather Cornish, events and marketing director at CINZ Meetings, to hear what's in store for 2020:
What can visitors expect from Meetings 2020?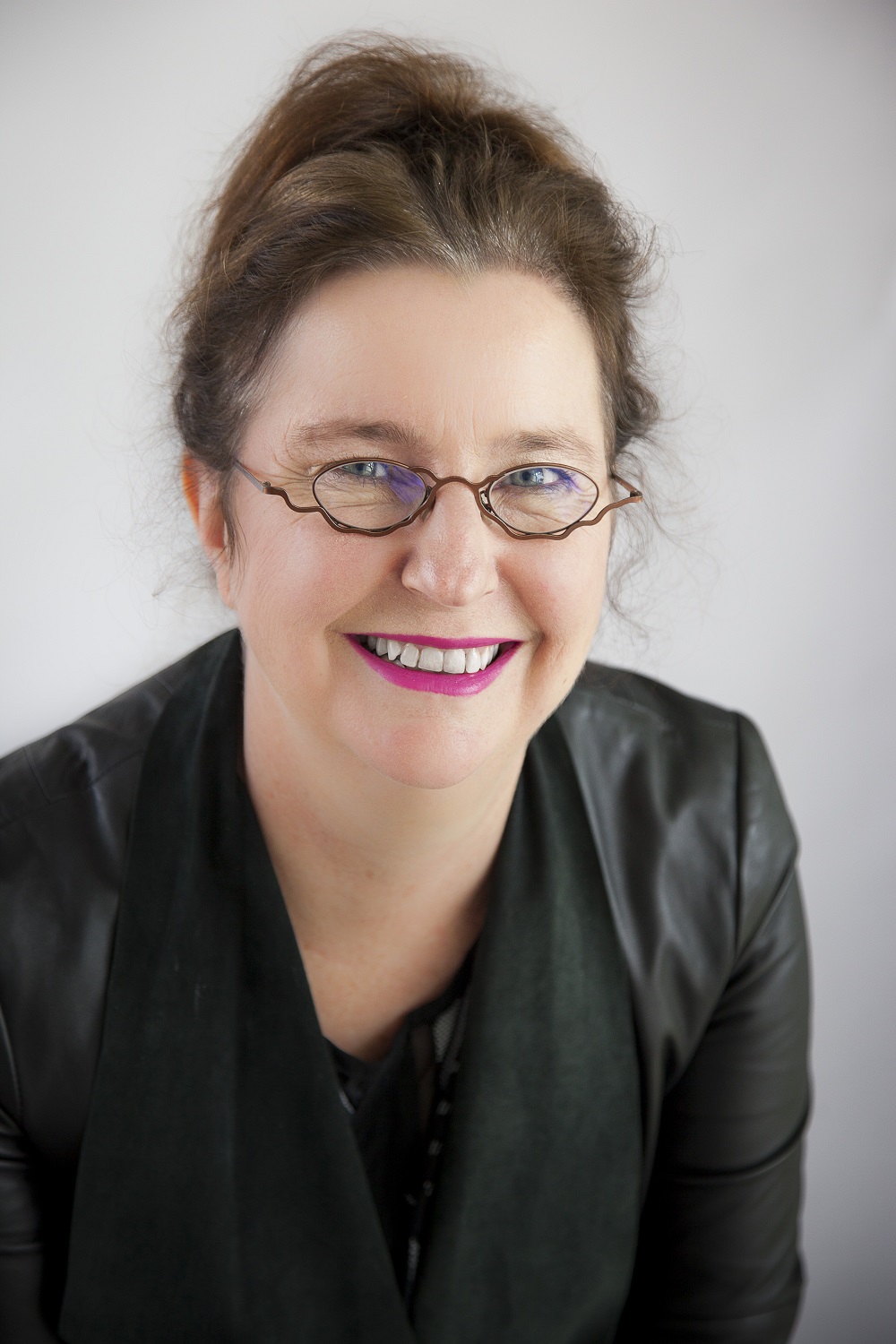 Meetings is now in its 24th year, and each year we evolve and grow to meet the changing needs of our visitors and to reflect the expanding range of experiences on offer throughout the country.
Our hosted buyers can again expect a show floor that's easy to navigate and packed with inspiration. We will deliver everything event professionals need to book business in New Zealand.
The 2020 event will showcase over 190 exhibitors from 18 regions across New Zealand to more than 550 local and international buyers. Our exhibitors include a diverse range of venues, theming companies, hotels, regional convention bureaux, attractions and activities.
The Luxury Collection returns for the sixth year to showcase New Zealand's luxury incentive products, venues and services. Principal sponsor Air New Zealand will be bringing our visitors to Auckland from all over New Zealand, Australia and the world.
Can you share any new features at the show?
We have over a dozen new exhibitors this year, with some exciting new products to experience. The list includes two new Auckland hotels – Scenic Airedale Suites and the luxurious new Park Hyatt – plus new hotels from our national operators, including Sudima.
Other not-to-be-missed gems include Brewbus, offering minivan tours of craft breweries, and Touchpoint, on-site ticketing solutions about to enter the New Zealand market for the first time.
Ngāi Tahu Tourism will be featuring their new products across a double stand, including the All Blacks Experience, while Waitangi Treaty Grounds will be on their own stand and promoting their newly opened conference centre and multipurpose space.
Minor Hotels, Toitoi Hawke's Bay Arts and Events Centre and Delaware North at Wellington's renamed Sky Stadium are also among the first-time exhibitors.
And watch out for Thought Bubbles on the show floor.
How is sustainability being considered for this year's show?
We will be producing a carbon analysis this year, with a view to setting a target for carbon neutrality for the show. Our annual CINZ Conference has been carbon neutral for the last three years.
One way we show our commitment is in building the exhibition. Both our Registration and Luxury Collection stands have a five-year life span and are stored and re-used.
In addition, we work with our suppliers to ensure their commitment to sustainability is evident in their building practices. We also ask exhibitors to remove what they bring in to the venue after the show has finished.
Last year we ceased providing trolley bags to hosted buyers to reduce excess baggage, and this year our carry bags will be produced in conjunction with Execugifts using fabric made from recycled PET bottles.
We have no printed programs, no paper inserts and we use the venue's recycling bins and water fountains. The linen is laundered in a sustainable manner through Pacific Linen and all the beautiful flowers from the event will be donated to a nearby retirement village.
In catering, we use only using crockery, metal cutlery and glassware – no plastic is used. Our caterer, The Kitchen at SKYCITY, employs well-documented sustainable food waste processing practices. We will also be exploring a more plant-based menu this year, to offer delicious food, meet the dietary needs of attendees and bring sustainability to the table.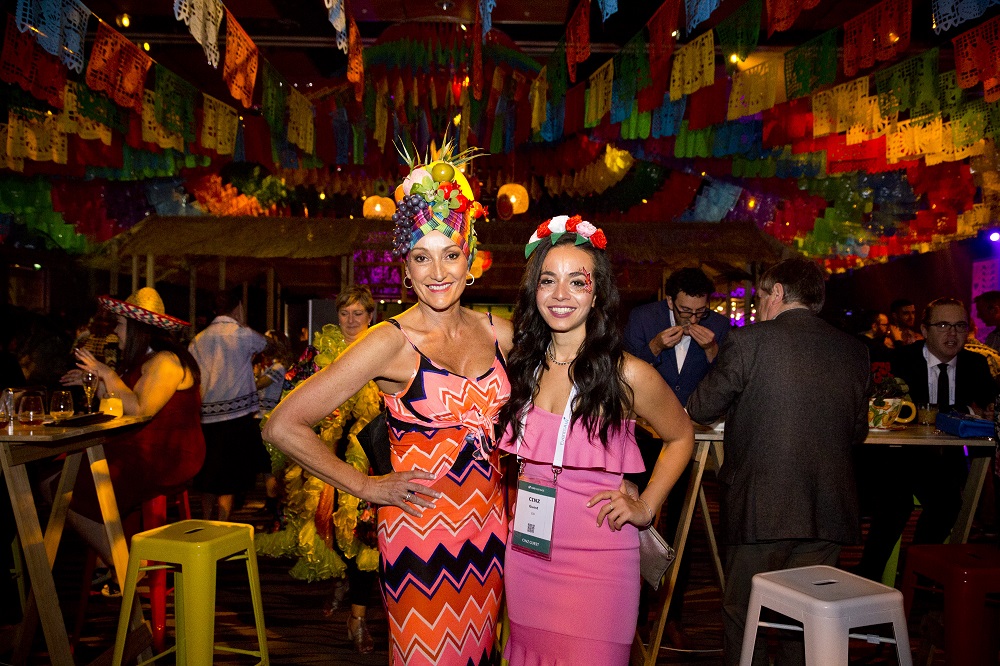 For those who haven't been before, what are the benefits of attending Meetings?
You can get two years' worth of event planning and business done in just two days. Over $62 million worth of business was written on the show floor at Meetings 2019.
You will be enveloped by New Zealand's spirit of manaakitanga, or warm hospitality.
At the show, we will be serving delicious and nutritious food, plus water and coffee throughout both days. Our style of hosting is part of why the event has such a reputation for excellence. Last year 97 per cent of hosted buyers said CINZ Meetings met or exceeded their expectations.
Our social events are legendary, and a key part of the networking opportunities offered at Meetings, showcasing Auckland's top venues and New Zealand's best event and entertainment talent. This year they include the Meetings Welcome Function at Shed 10 on Auckland's harbourside on Tuesday 21 April, a Mix and Mingle on the show floor on Wednesday 22 April, and the Meetings Gala at the Cordis on Thursday 23 April.
Australian hosted buyers have the opportunity to attend a pre-famil to either Rotorua, Wellington, Christchurch or Northland, or one of two mega post-famils to either Waikato or Queenstown.
Auckland Convention Bureau is also running a one-day familiarisation tour for hosted buyers on Tuesday 21 April, before Meetings kicks off, showcasing the city's diverse range of venues, attractions and service providers.
Hosted buyer registrations can be made online.
Check out the highlights from Meetings 2019 Gala Evening here.