Organisers said the event achieved its goal to provide inspiration and insight for event professionals.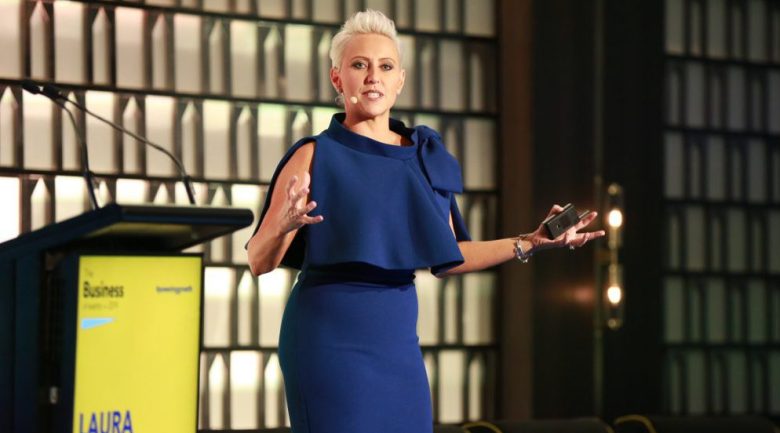 Laura Schwartz emceed the inaugural event
The Business of Events wrapped up its inaugural conference on Friday 8 February, with attendees praising the show and its organisers for a successful first event.
Organised by Exhibitions and Trade Fairs, the conference included more than 40 speakers across two days at the Sheraton Grand Sydney Hyde Park.
Event director Jason Berman said the event achieved its goal to provide event professionals with inspirational insights to drive growth in their organisations.
"Our speaker program was focused on showcasing the strategic underpinnings necessary to creating tomorrow's events, rather than providing specific training in the technical fundamentals," he said.
"We are pleased to report that our new two-day conference succeeded in this objective. Our delegates have reported they came away with essential insights and new inspirations which could be employed directly into their event strategies.
"We are looking forward to now establishing this event as an important industry focal point."
Spice News attended the two-day conference, where we heard from a range of speakers on different industry topics. Here are our key takeaways from the event:
The power of a great MC
Let's start by saying, The Business of Events chose the perfect MC for their inaugural event.
Former White House director of events Laura Schwartz brought an unrivaled level of enthusiasm, energy and expertise to the role of MC.
Over the two days, she spoke of her time at the White House during the Clinton Administration and shared insights from her book Eat, Drink & Succeed.
Schwartz recalled a memorable event she produced in her former role, a state dinner in 1993.
On the guest list was American filmmaker Steven Spielberg, who met two other men for the first time that night. Together, the men spent the whole night huddled in the corner, completely missing the entertainment segment. But 13 days later, the three men formed animation company DreamWorks.
"Events are about creating an atmosphere for people to share challenges and search for solutions – while they eat, drink and succeed," said Schwartz.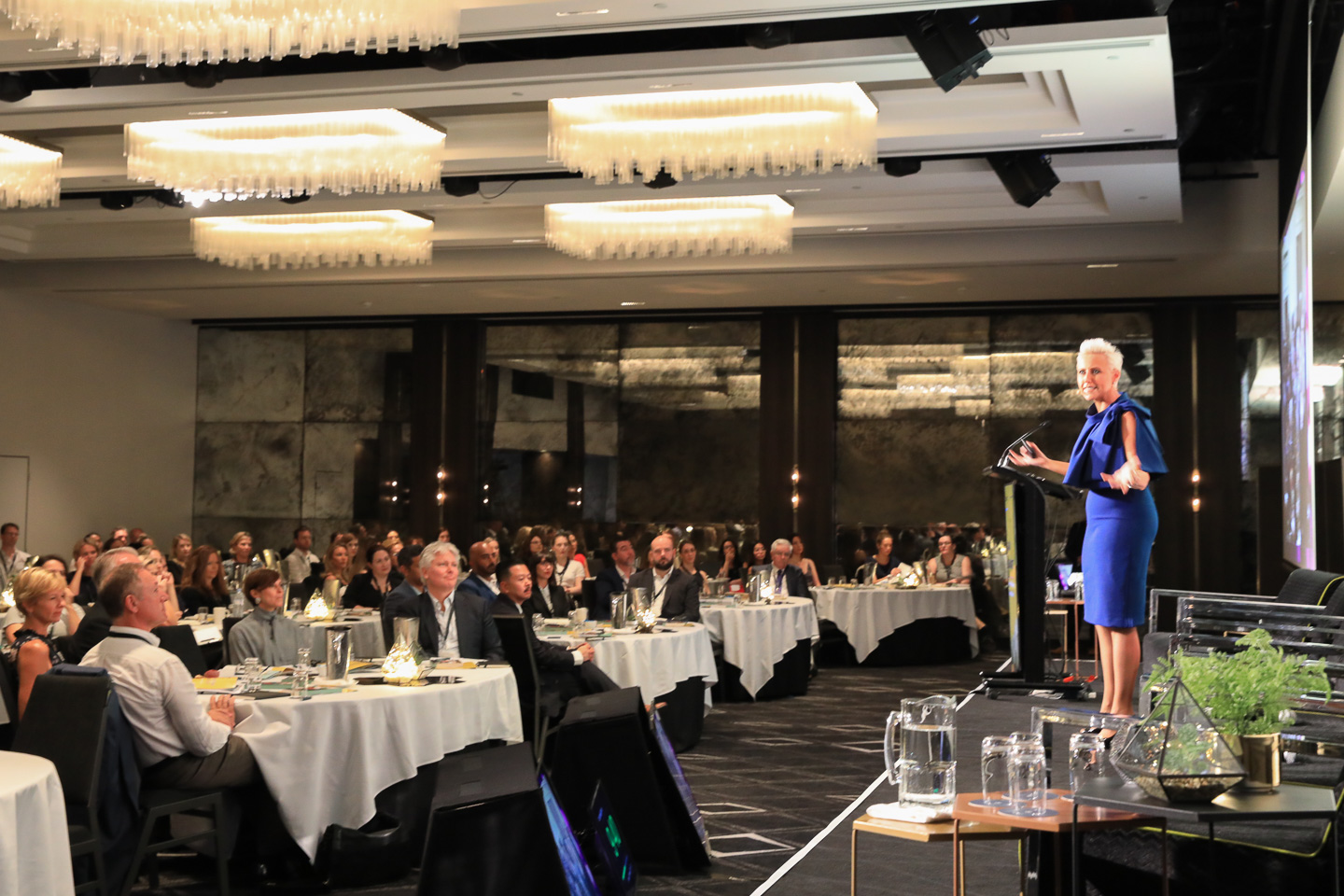 Events can drive real change
Patrick Kidd, CEO at Invictus Games Sydney 2018, took to the stage to give attendees a behind-the-scenes look at producing the games.
His takeaway message was the importance of driving change and creating an impact through events.
"An event is so much more than the event, and that is opportunity for organisers," he said.
He said the Invictus Games was not about the sport itself, but the participation aspect and bringing the community together.
Viewed by over 8 million people, the Invictus Games created a legacy for the community that will continue to live on long after the event.
"When you talk about legacy and the impact of your event, partners are more likely to be involved," said Kidd.
Part of the Invictus Games legacy was educating people on the role of the military and raising awareness of health and wellbeing issues in society.
Kidd addressed this through inviting 11,000 school kids to the event, as well as setting up an online learning platform for the games, which 45,000 school children interacted with.
He said the event also raised awareness of disability and post-traumatic stress in Australia and inspired initiatives from the government, such as the launch of new programs for veterans and a shift around policies with guide dogs, because of what ministers experienced at the games.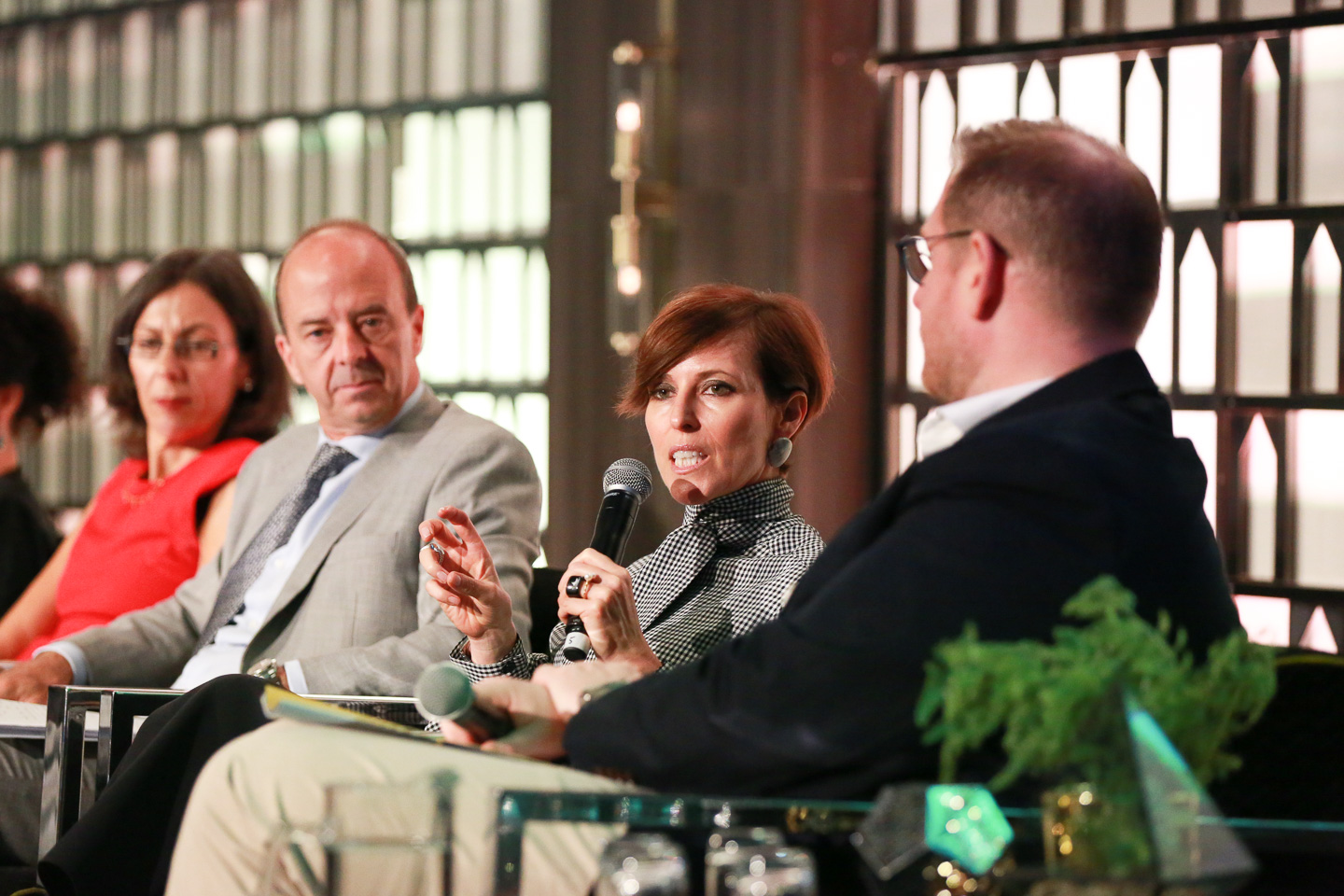 How to choose the best tech for events
Technology was also a hot topic during the event, and day one saw two tech experts discuss the latest trends in events.
Australia Post's Nik Talevski and Encore Event Technologies' Andrew MacColl spoke about the biggest AV and tech trends and which ones are worth following.
Moderator Simon Dell, from Switch Your Business, asked the two panelists to give it to us straight about three of the biggest tech trends. These were the answers:
Voice technology
MacColl: "People say 'I can do this in my home, why can't I do this in a ballroom?' and so the expectations are driven very heavily by consumer technology. I think it will get used in event spaces, not so much in the event design but in the spaces that are used for events, I think you're going to see voice activation."
Talevski: "Difficult to mobilise in the event industry and I don't know if it's up to scratch just yet."
Artificial intelligence (AI)
MacColl: "The short answer is yes, in a trade show environment. AI, by design, is an opportunity for engagement. If AI can engage people at a trade show, there's an opportunity to harness a whole lot of data and so I think you'll see that used quite a bit in the event industry."
Talevski: "Data, data data – that's what it will be used for."
5G
MacColl: "To me, that's the same as 8K video – it's more of the same but a bit faster and bit more broadband."
Talevski: "Being a Gen Y person that consumes a lot of data, I say yeah give it to me. We watch videos, post stuff, do everything online, so give me faster, more."
The two panelists agree that overall, choosing the right technology comes down to the objectives of the event.
MacColl told delegates to think about what you want to achieve through the event and find an interesting and engaging way of doing it.
"I think that's the challenge with every new technology, especially technology that doesn't readily fit into what you're doing," he said.
"Things like streaming and apps are a terrific platform in any event, so if the event is designed around engagement, apps are a great platform for it. Other technology you've got to think hard and be more creative and that comes down to the event design."
And Talevski left delegates with this important message: "Don't forget simplicity, quality content and give everyone free Wi-Fi and make it fast."
The Smiling Ox Paradox
Have you ever met someone who is admired and respected by everyone they meet?
Well, their secret is The Smiling Ox Paradox. That's what Shaun Kenny, director of People of Influence, explored in his session on day two of the conference.
In an engaging presentation, Kenny discussed the idea that the perfect balance of two qualities, warmth and strength, is they key to being an influential person.
Delegates left the session engaged and motivated to think about those qualities and how they can embody them more in their personal and professional lives.