NSW's finest vintages are set to be showcased to sommeliers, wine media and educators at the new convention centre.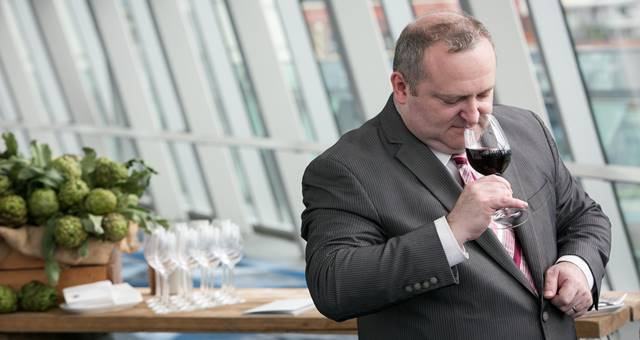 International Convention Centre Sydney (ICC Sydney) will be the host venue for two major events that will showcase the State's finest vintages to sommeliers, wine media and educators.
The events NSW Wines: Overlooked or Undiscovered? by Sommeliers Australia and Taste the State: New South Wales by Wine Communicators of Australia, will both be held on Monday 27 March.
Each event will explore all 14 NSW wine regions with informative tastings led by experts, including ICC Sydney's Beverage Operations and Cellar Manager, William Wilson, who said that the region is currently producing wines of unprecedented quality.
"I am incredibly proud that ICC Sydney's focus on quality NSW wine is informing the content and focus of these well regarded organisations, which provide a forum to exchange knowledge between some of Australia's leading wine experts and introduce them to the buyers of local venues."
"It is an exciting time for NSW wine as emerging regions become more consistent and established regions just seem to get better and better. Our panel created the ICC Sydney Wine Collection following a tasting of over 1,000 labels from more than 300 wineries. The collection comprises 93 wines, 80 per cent of which are from NSW vineyards. This simply would not have been possible a decade ago."