More networking, new stand designs and higher quality buyers — there's plenty of exciting changes in the works for AIME 2019.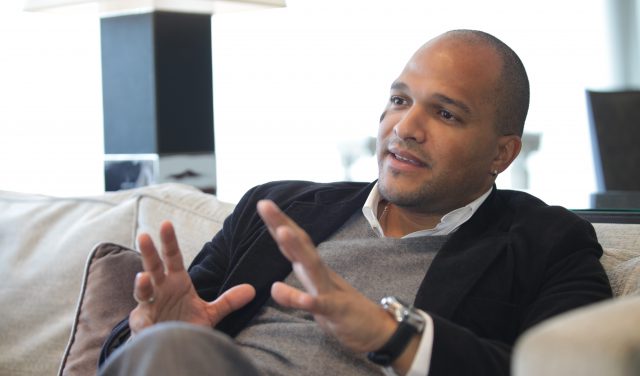 AIME event director Jay Martens
Anticipation is high for the 2019 iteration of the Asia Pacific Incentives Meetings Event (AIME), being the debut show for new organisers Talk2 Media & Events. Spice News spoke exclusively to event director Jay Martens to find out how the "AIME of the future" is coming along.
When Jay Martens started in his role last October, he quizzed the industry on their thoughts about AIME and the state it was in.
"One of things I heard a lot from people was that AIME became stale," he says.
"They could walk onto the show floor with their eyes closed and they would know which stand was where and who was present at the show. There wasn't any surprise anymore; there wasn't anything exciting."
He says other common complaints were that companies were sending junior staff to the show who lacked decision-making power and overall there was a lack of return on investment.
"People were investing heavily in the event and didn't see the results they were hoping for," says Martens.
But according to the new organisers, AIME 2019 will be different. This time, there's a new vetting process to ensure a large selection of high quality buyers are at the show.
To be a hosted buyer at AIME 2019, you will need to be in a senior role within the business events sector, with decision-making power. "We want people to be able to make decisions onsite," says Martens.
Prospective buyers are also being asked to submit information on events they've orgnaised over the last two years, as well as four industry references that will be checked to ensure the buyer is genuine. They will also be asked to share what business is in their pipeline for the next five years.
So, who's attending?
AIME is looking to secure approximately 400 hosted buyers, with close to 200 of those already confirmed and contracted. Forty per cent of the hosted buyers will be Australia-based, while 60 per cent will be international buyers.
As for where those international buyers are coming from exactly, Martens says they are targeting destinations in Asia Pacific and beyond. "For example, next year were looking at bringing 35 buyers from China, 25 from Japan, 12 buyers from Korea and about 25 buyers from India," he says. "From the Middle East we're bringing 25 buyers, and we're doing the same thing with Europe."
In regards to exhibitors, Martens says there are a number of companies and destinations giving AIME the "benefit of the doubt" in 2019.
"The interest is massively there," he says. "There's a tremendous goodwill for AIME ­— it has always been a pillar for the industry."
"Some [exhibitors] are sitting on the fence and still deciding if what we're doing is what they want to see and if they will return; some are coming back into the market with smaller participation but really focused because they want to see what we're doing."
Thailand is one destination that is willing to give AIME another shot.
"Thailand has pulled out of the show for a few years and they have looked at what we're doing and decided to come, not in a large capacity but with a good presence," says Martens. "When we deliver on our promise, [they] will then recommit again to AIME."
Regional NSW, Northern Territory and The Belmond Group are also among the confirmed exhibitors for next year's show.
More networking
Networking is without a doubt one of the most highly anticipated parts of AIME, and attendees can rest assured there will be plenty of it in February next year.
Martens confirmed there will definitely be a Welcome Event, which the organisers are in the process of finalising.
In addition to evening functions over the three-day event, there will also be two networking breaks each day. "We're creating a large space in the heart of the show where buyers, exhibitors and media will come together," says Martens.
He says it will give attendees more opportunities to connect outside of the scheduled appointments and to continue those discussions beyond appointments too.
"We've seen that a lot of exhibitors create activations and spend money on networking events on their stand, but what we want to create is that larger community."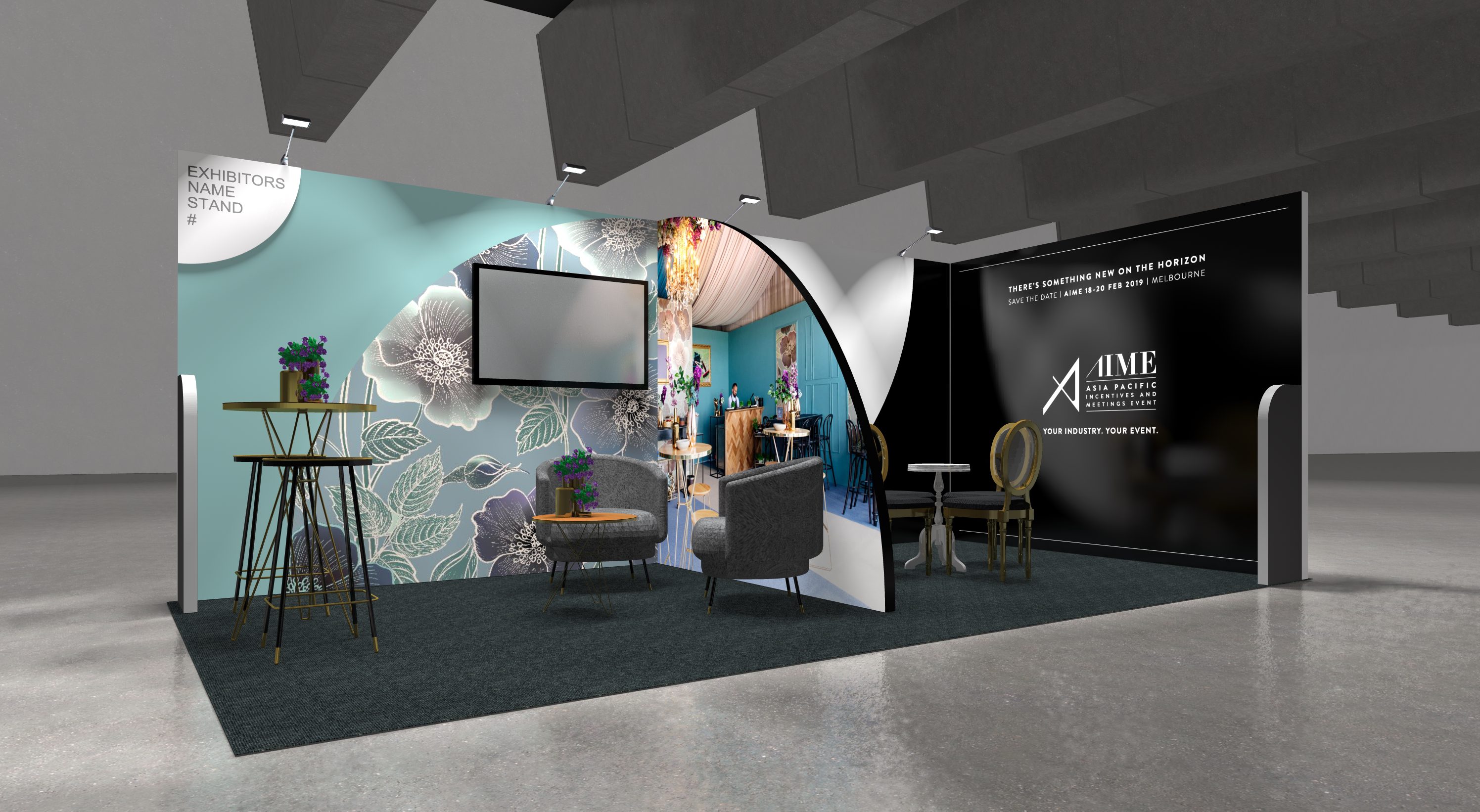 New stand designs
To simplify the exhibitor experience, AIME is offering two exhibitor packages for 2019, dubbed The Plaza and The Embassy. The Plaza is the traditional model, in which exhibitors build their own stand, whereas The Embassy is an all-inclusive package that includes a pre-designed stand, developed by Decorative Events and Exhibitions.
The Embassy package includes the stand, which can be customised with branding, as well as access to networking events, knowledge programs, conferences and the appointment schedule.
"We want people to look at the cost of participation and be able to say, 'With one fee I'm participating at the event and everything I need to be present at the show is included in there'," says Martens.
To Martens' surprise, more exhibitors are choosing the new package over building their own stand.
"Eighty per cent of the show floor has taken up the opportunity of the Embassy and 20 per cent are building their own stand," he says. "The designs people have come up with [are] really stunning. I think people will be really surprised — it's the same building material but none of the stands look the same."
Anticipation is building
With the new organising team on board and some exciting changes in the works, excitement levels are high for AIME 2019.
"People are rooting for the show to do well and we see that excitement in conversations we're having with media, buyers and exhibitors and it's very encouraging," says Martens.
"We are excited as a team and we're looking forward to February next year."
AIME will kick off the business events calendar on 18–20 February 2019, taking place at the Melbourne Convention and Exhibition Centre.