Neil Perry will join Jason Fielding Senior Vice President, Managing Director IMG LIVE Australia, Endeavor Global Marketing, along with other high-calibre speakers at the inaugural Event Summit. Learn more here.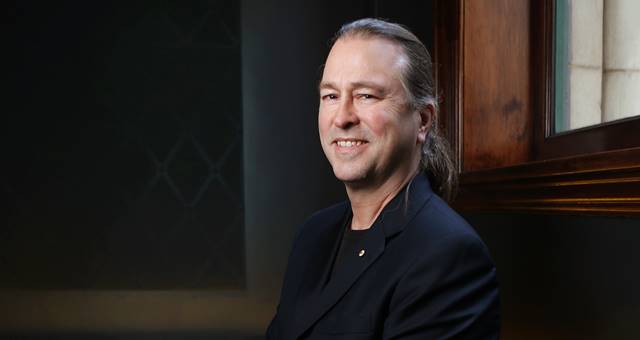 Neil Perry.
The List of speakers has grown at the Event Summit including SafetyCulture CEO Luke Anear and Ben Stephens Group Operations Manager for Solotel.
Event Summit Content Director Sam Jackson said that whilst they have added speakers in the technology and liquor sessions, IMG Live have also confirmed multi-talented chef Neil Perry, joining the Future of Food Events session. Neil brings with him a depth of experience, unmatched in the Australian food space, from Rockpool, to Qantas, his work with the Starlight Foundation and much much more.
"Food is such a pivotal driver in the events landscape. The abundance of large and niche food events around Australia is staggering, but all due to the Australian audience's appetite for these events.
We felt it was important to not only dissect how these events are planned and operated but to really look at what the future holds. Especially as this is one of the fastest growing event sectors – a sector that most producers/event organisations now and in the future will have a touchpoint in".
The IMG Live Future of Food Events session, now boasts a heavyweight list of presenters. Neil Perry will join Jason Fielding Senior Vice President, Managing Director IMG LIVE Australia, Endeavor Global Marketing, along with Hannah Pike – Managing Director, IMG Culinary Australia and Jodi McLeod – Marketing Manager Emerging Brands and Partnerships at Diageo. Rounding out this session will be Scott Howard Commercial Director for Endemol Shine Australia producers of Masterchef.
"I think it's extremely important that we take a number of viewpoints of the food event landscape. Events professionals and stakeholders will tell you that they take inspiration from the hospitality sector and the two are so closely intertwined.
"Food activations and events are also locked closely with the brand space: so many brands are looking for creative ways to activate.
"We wanted to hear what these brands have forecast and planned. We're fortunate that Jason Fielding has curated such an amazing session, including not only key figures from Diageo, Taste, Gourmet Escape and Rockpool, but also the producers of Masterchef. Can't wait to drive some insightful outcomes from this session".
For more information on this session click here. The Event Summit will be held on 14 June at the Museum of Contemporary Art Sydney.
The Event Summit is a one-day conference for the event and experience industry. It brings the industry's most innovative and diligent stakeholders together to share best practice experiences, insights, tips, and techniques.
Confirmed speakers include: The Australian Open, Fairfax Media Events, NFL, The Sydney Opera House, Splendour In The Grass, Property NSW,  IMG LIVE, The Ogilvy Group, DNSW, Australian Turf Club, NSW Police, Tourism Australia, The Falls Music and Arts Festival, Surf Life Saving Australia, Good Design Australia, NSW Ambulance, Sold Out National Events – The Commonwealth Games Event Management team, SafeWork, Havas Sport and Entertainment and more.
Register now www.eventsummit.com.au.