Delegates are gearing up for the annual business events showcase.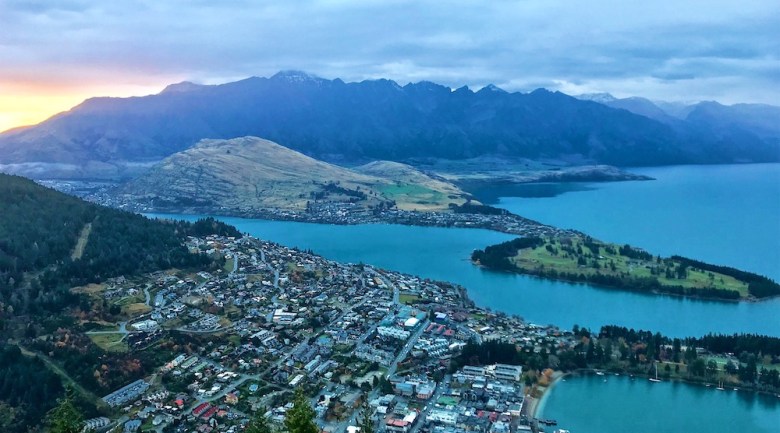 Queenstown, NZ. Image credit: Brittney Levinson
Business event organisers are arriving in Auckland ahead of Conventions and Incentives New Zealand's annual business events showcase, CINZ MEETINGS.
Taking place on 29 and 30 May at ASB Showgrounds, CINZ MEETINGS is the largest annual event for connecting influential domestic, Australian and international buyers with New Zealand's key regions, meeting facilities, accommodation, off-site venues and activities.
MEETINGS 2019 features over 190 exhibitors including 20 new exhibitors, representing venues, theming companies, hotels, AV companies, regional bureaux, attractions and activities from 17 regions.
Ahead of the event, international buyers have been exploring New Zealand's diverse regions, with famils being held in Northland, Rotorua, Wellington and Queenstown.
Today, 28 May, Auckland Convention Bureau is hosting a one-day famil program to showcase the city and its unique experiences to delegates.
CINZ chief executive Sue Sullivan said New Zealand is moving up the ranks of global conference destinations, which is garnering interest from international buyers.
"We are now number 12 in the Asia Pacific and number 46 in the world on the International Congress and Convention Association listing for 2018, up five places worldwide from 2017," she said.
"We're being talked about in the global arena, and it's great to be bringing many of these of these influential decision-makers here to experience New Zealand for themselves."
With the support of Air New Zealand, 90 buyers and media from Australia and 100 from New Zealand will be attending MEETINGS 2019.
Tourism New Zealand and Air New Zealand are also bringing 37 international buyers and media to MEETINGS from China, Singapore, Malaysia, Hong Kong, the Philippines, Indonesia, Korea, Japan, Canada and the United States, plus a group of 14 association buyers who will be organising international conferences in New Zealand.
More information is available here.